Posts Tagged 'trade show'
Wednesday, March 27th, 2013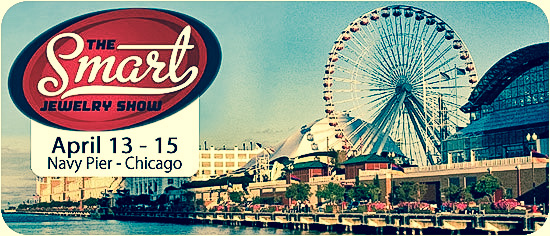 This vibrant larger Regional Show has definitely carved its own niche in the "must attend" list of industry events. Each year the coming of spring signals that Chicago is not far away and the excitement starts to build. With a great range of services, classes and exhibitors, the Smart Show covers a lot of ground, offering content and variety to just about anyone working in the jewelry industry. It also goes without mentioning that Chicago itself is an exciting and vibrant city with tons to offer its many visitors.

We are happy to be exhibiting at this show, as part of the larger AGTA section. We have a great selection of beautiful color gemstones to offer, at all price points and budgets. Please stop by our booth to view our latest selection or if not coming browse our inventory online. Looking forward to seeing you there.
Tags: agta, chicago, smart show 2103, trade show
Posted in Shows | Comments Off on Smart Show Chicago 2013
---
Thursday, November 18th, 2010
Being the November birthstone, Topaz has enjoyed long-time recognition and demand. When the inexpensive irradiated blue colored Topaz was introduced in to the market, it allowed the masses to own very affordable pieces of jewelry with Topaz. Since then other treatments such as coatings have allowed more variety of colors available for low priced commercial pieces of jewelry.
Precious Topaz has always remained strong in its own category, consistently known as being a "gem". Under the heading of Precious Topaz, you will find colors ranging from a light yellow to gold, to golden peach. The intense peachy pinks or sherry colors are given an increased distinction and acknowledgement of their rarity by being called Imperial Topaz. Super rare and expensive, they occasionally exhibit shades of strawberry red. Pink Topaz are not as common and come in soft pastel shades up to intense medium pinks in the super fine materials. Price per carat is directly based on the shade of color of the Topaz and how much peach and pink it exhibits.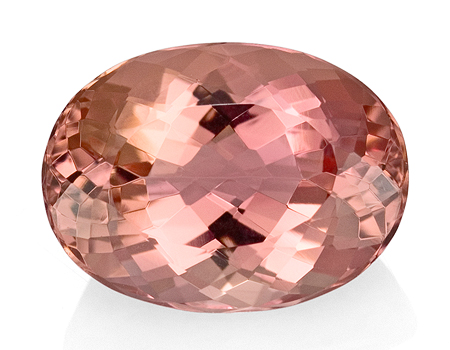 Though the fine gems are wonderful to admire and marvel at, there truly is a range of price on this gem, making them extremely accessible to all your customers regardless of budget. And yes, there always is blue Topaz as a last resort for price.
Familiarize yourself with these choices, so you can service this request when it walks into your store. Our web search is a great tool for this overview.
Tags: blue, columbus jewelry show, gem, gem 2000, gemstone, Gemstones, golden, imperial, irradiated, peach, precious, sherry, topaz, trade show
Posted in Articles, Gemstones, Learning Center, What's New | Comments Off on A Topaz for Every Taste
---
Monday, August 11th, 2008
The Columbus Jewelry Show is taking place in Columbus, OH on August 23,24.  Come visit us at booth # 909. We have been exhibiting at this show for around 20 years and have been witness to many changes and trends in our industry. As you are all aware, the margins in diamonds have gotten smaller. To combat this, you can offer more value and size in a piece of jewelry by using colored stones. We offer a very wide range of gems in all colors and price per carat to fit every budget and call. We are proud to say that we constantly offer nicer qualities, even in lower price point gems, never sacrificing beauty in the end product, thus adding value to each piece of jewelry sold.
Interesting and unusual items that have been doing well:

– Fancy color Zircons as well as fine blue Zircon. The yellows, cognac, brown, and greens are a nice fancy color diamond look since Zircon has such a high RI. You can definitely achieve a diamond look with this gem. It's hard to find clean and bright materials in these colors. Our fine cutting and brilliance make them a sure sell.
– A few parcels of fine 5-15ct Kunzite with saturated colors and fine cutting, offering soft pinks that are so popular in today's colors.
– A few parcels of fine Iolite, the great color of these goods, a reminder of fine Tanzanite.
– A nice range of colors and sizes in Spinel. Being durable, bright and clean, many colors resemble sapphires at a much lower price point.
– Great selection of the peach colored Sapphires including many Padparadschas.
– Couple of larger fine Andalusites, a hard to find item.
– Diamond cut, clean and bright White Sapphires, a great diamond look in a natural stone.
Our sure sellers in a wide selection: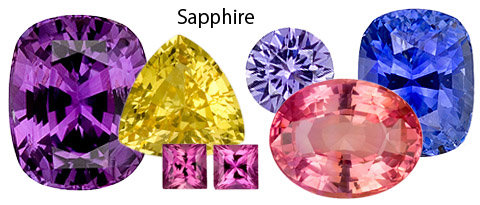 Sapphires: blue, pink, yellow, purple, peach, green, padparadscha. No zoned, cloudy, or lopsided stones in our inventory. Every stone is well cut and bright, giving you maximum life at all sizes and colors. Our rounds are all diamond cut and our selection of pairs is extensive. We also offer many beautiful unheated stones.
Aquamarines: You can compare the color and quality of the stone of your choice as we have a great range to offer you. Softer shades of blue are a sure winner.
Precious Topaz: Golden, peach, sherry, and pink. One of the best inventories around on this hard to find gem. Some nice matched pairs are also available.
Ruby: Beautiful colors at all price points. Life and brilliance of the gem increases as we go up in price. Many great stones to choose from. A few small, uniform parcels for  production at great prices.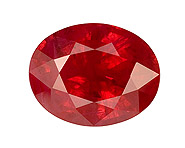 Alexandrite: Clarity and color change are what sells this rare gem. We have great Brazilian material with exceptional cutting, and also parcels of small rounds.
Tourmaline: Fine Rubellites, blue greens, mint greens, and Tsavorite green colors in well cut singles and hard to find matched pairs (especially rounds). Also offering a few unusual colors.
Peridot: One of the finest selections in better calibrated material as well as fine larger singles in Arizona, Pakistan, and Burmese material. Many beautiful matched pairs to choose from.
* We cant list everything, so please come by our booth if you are attending the show and let the stones speak for themselves. We'd also be happy to respond to any other requests or inquiries. Let us help you offer fine color to your customers regardless of their budget.
Tags: alexandrite, andalusite, aquamarine, columbus jewelry show, gem 2000, Gemstones, iolite, kunzite, padparadscha, peridot, sapphire, spinel, topaz, tourmaline, trade show, zircon
Posted in Shows, What's New | Comments Off on Gem 2000 at the Columbus Jewelry Show
---