Posts Tagged 'tanzania'
Wednesday, July 27th, 2016
Merelani Mint Garnet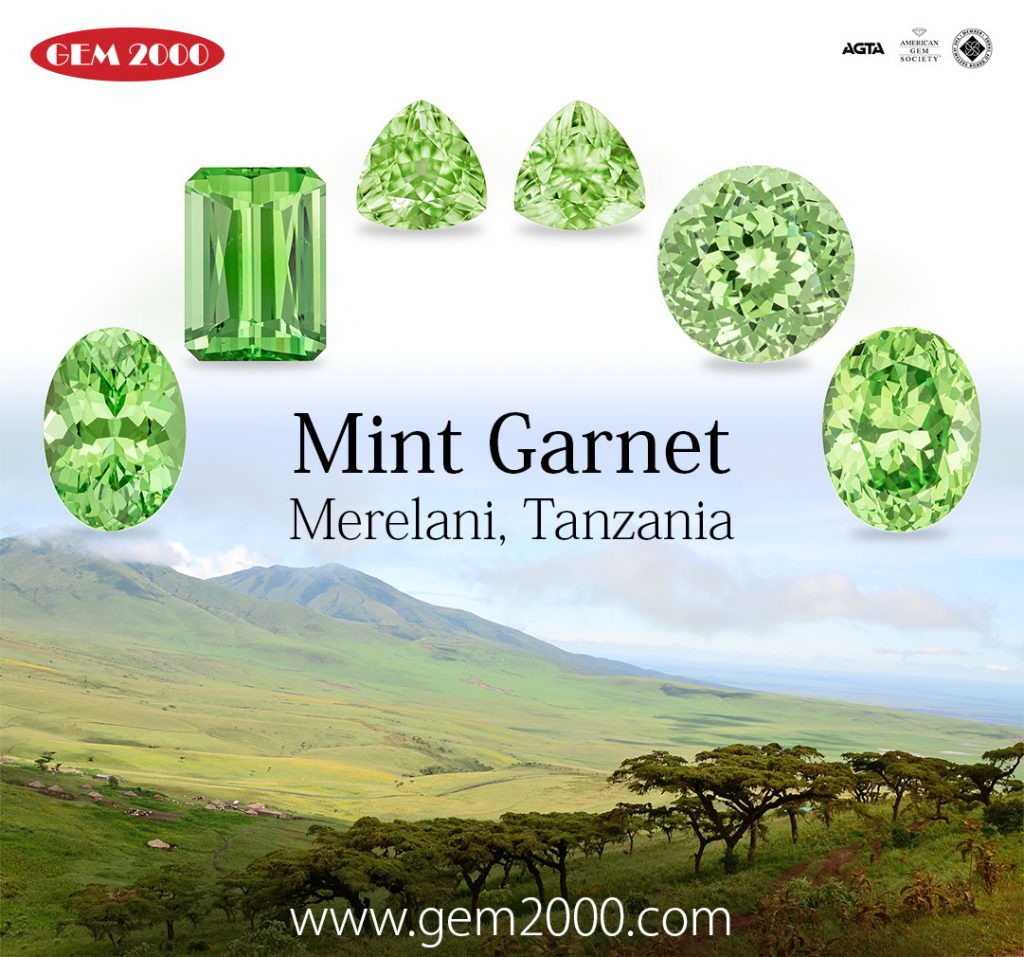 Beautiful and lively mint green grossular garnets have been coming out of the Tanzanian mining area of Merelani for many years now, but not everyone realizes how challenging a task it is to find clean saturated stones , especially in larger sizes. As with its more saturated sibling Tsavorite, clean stones above 1 – 2 carats are very rare, particularly in nicely saturated mint colors; a great value compared to Tsavorites of the same size.
Untreated and natural with a Mohs hardness of 7.5, Mint Garnet is perfect for any type of jewelry, and will radiate its cool and refreshing mint green color forever. Perfect for todays trends of light and bright colored gemstone designs.
Visit our website to find one of these lively gems for yourself!
www.gem2000.com/mintgarnet
Tags: color gemstones, garnet, gem 2000, gems, green garnet, grossular, jewwelry, merelani, mint garnet, tanzania, tsavorite
Posted in Gemstones, Learning Center | Comments Off on Merelani Mint Garnet
---
Wednesday, January 16th, 2013
Taking its rightful place in the world of gems, Spinel has definitely arrived. The discovery of the Tanzanian reds and pinks helped this beautiful gem finally get the credit it deserves. We find that using a country of origin name along with Spinel, i.e.: Burmese Spinel, helps remind everyone that these are natural gems actually mined at these sources.

The great thing about Spinel is the wonderful range of colors it comes in, its great clarity and it's durability. Spinel has a hardness of 8 on the Mohs scale right behind Sapphires with a hardness of 9. As a rule, colors in Spinel tend to have steeliness to them, so finding saturated, vivid colors are a rare treat. At present, Vietnam, Burma and Sri Lanka produce pink, lavender, peach, steely blues, pink red and red colors. Tanzania produces open reds, pink reds and neony pink, (Mahenge mines) along with some new finds of purple colors.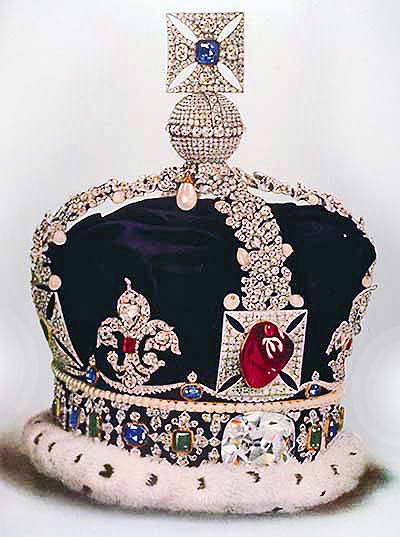 Many shades of Spinel truly resemble that of Corundum, hence the red Spinel in the British Royal Crown Jewels thought to be rubies for many years. A bargain compared to Sapphires of the same shade of color in pink, lavender, peach and purple, Spinels look equally vibrant and beautiful. Larger sizes in this gem are hard to come by and often priced as high as their Sapphire counterparts. Obviously, fine red colors are the most expensive, with the larger sizes experiencing the largest price increase and rarity.
As more people express interest in unique and untreated gems, make sure to familiarize yourself with this wonderful gem. Please come by and check out our great selection at our booth or on our website at www.gem2000.com.
Tags: black prince ruby, burma, gem 200, mohs, natural, spinel, tanzania
Posted in Articles, Gemstones, Learning Center | Comments Off on The World of Spinels
---