Posts Tagged 'sapphire'
Wednesday, July 27th, 2016
We carry an extensive range of colored gemstones, so this puts us in the frontline position for detecting new patterns and shifts in demand as they occur at retail. The newest and strongest trend at the moment is requests for bridal center stones in a variety of colored gemstones. The most popular is requests for sapphires in blues, peaches, pinks, yellows and all shades of purple. There are also requests for rubies, spinels,tourmalines … even aquamarines.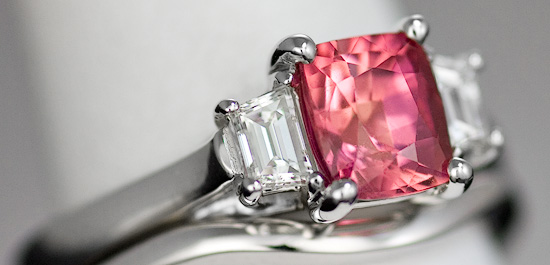 In an advisory role as a professional jeweler, we recommend that you steer away your customer from gemstones that fall short on the durability aspect, and are less than 7 ½ hardness on the Mohs scale. Those range of stones are suitable for occasional wear but since bridal jewelry gets the most beating of all, better spare the bride avoidable disappointment with her new ring.
If your sales people are not aware of this concept, it is best for them to be educated on the need to check the hardness of gems, before recommending or selling a particular gemstone for bridal wear. We are here to help you with appropriate choices. You can also visit our website for the wide range of specific gems available to you and your bride to be.
Tags: aqua, color bridal, color gems, durability, Gemstones, mohs, ruby, sapphire, spinel, tourmaline
Posted in Articles, Gemstones, Learning Center, What's New | Comments Off on Color In Bridal
---
Thursday, March 27th, 2014
A perfect blend of peach and pink, this super clean bright and well cut stone is of a highly desired saturation and tone of color. The beautiful even color and excellent clarity in this unheated gem is very rare and a true treat.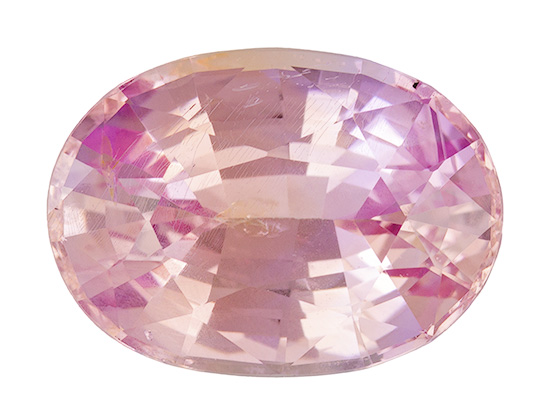 Item#5638  –  3.08 ct – 10.06 x 7.27 mm Oval – Unheated, GIA Certified.
A very sought after stone in a very salable size, a true beauty sure to bring a smile to anyone who wears it.
Tags: color gem, gia, natural, padparadscha, sapphire, unheated
Posted in Gemstones, What's New | Comments Off on Unheated Oval Padparadscha Sapphire
---
Monday, March 24th, 2014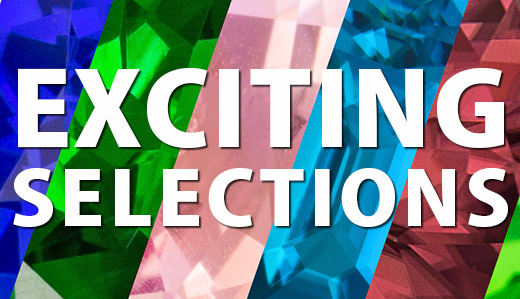 Our love and appreciation for fine color has led us to carry one of the most diverse inventories of color gemstones, constantly changing and evolving. Taking a quick mental snapshot of what we carry at present, these are a few areas we are particularly strong in:
Unheated Sapphires:
Great clarity and cut in better colors of blue in much requested smaller sizes up to larger single stones. This also includes yellows and pink Sapphires.

Blue and Fancy Color Sapphires:
Despite the ongoing scarcity of supply and increasing prices at the source, we continue to have an extensive inventory of fine blues, many excellent matched pairs, as well as yellows, pinks, purples, peaches and other shades of color.

Chrome Tourmaline:


We are excited about our recent purchase of a few larger chromes, which are very hard to find in better colors.
Tsavorites:
Great selection of top color stones in very salable sizes, super clean, well cut and bright with many matched pairs.

Zircon, Blue and Fancy:
Fine saturated blues in very well cut stones up to larger sizes, many excellent matched pairs. A huge range of size and shades of color in green, honey, brown, rose and yellow Zircons, excellent selection.

Of course, these are only some of the types of gemstones we carry. Feel free to browse our website, which also offers a very useful search option to help you fill your requests.
Tags: chrome tourmaline, color gemstones, sapphire, tsavorite, unheated sapphire, zircon
Posted in Articles, Gemstones, Learning Center, What's New | Comments Off on Exciting Selections
---
Thursday, December 5th, 2013
With winter's snow and cold temperatures gripping most of the northern hemisphere, we'd like to welcome everyone to cozy up next to a nice fiery Opal, the golden glow of Precious Topaz and Sapphire, or the rich warmth of Spessartite and Red Spinel.
All these and more are available to heat up your winter sales!
www.gem2000.com/gemsearch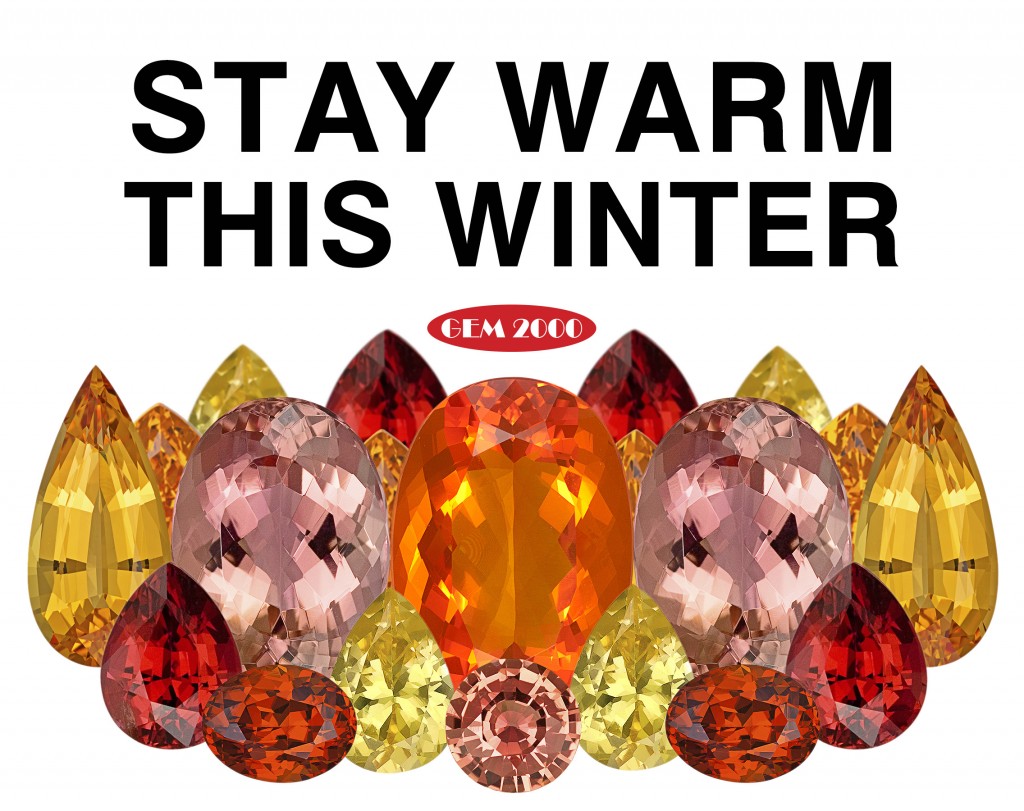 Tags: citrine, fire opal, sapphire, spessartite, spinel, stay warm, topaz, zircon
Posted in Gemstones | Comments Off on Stay Warm This Winter
---
Monday, August 26th, 2013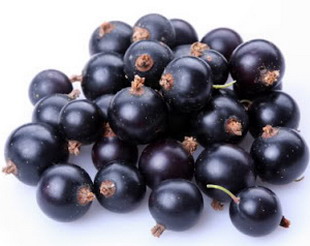 Designers are calling it autumn's deep and luxurious new neutral.  Prominent designer's runway collections have referred to it by; Midnight Violet, Black Plum and Deep Orchid.
 The next natural request from your fashion savvy consumers will be an offering of various colored gemstone jewelry in a similar palette of colors.  Besides the more obvious choice of Amethyst, suitable for larger pieces of jewelry, there are also Sapphires and Spinels that offer a wonderful range of purple violety rich magenta colors.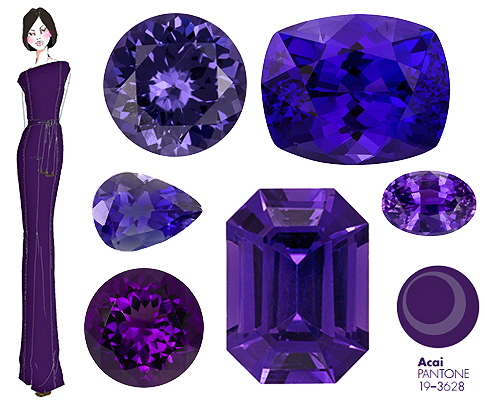 Both of these gemstones with very high hardness are ideal for high use rings as well as other pieces of jewelry.  Tanzanite's and Iolite's also offer these colors, when found in finer, richer shades. With so many hues of color, and price points to pick from it would be wise to have a range of pieces for your customers to view.  Our website with its many "true to life" pictures of our inventory is also a useful tool to help narrow down specific shades of purple, price points and gem materials.

Tags: acai, amethyst, color trends, designers, fall fashion color, gem 2000, gemsearch, Gemstones, iolite, pantone, plum, purple, sapphire, spinel, tanzanite, violet
Posted in Articles, Gemstones, Learning Center, What's New | Comments Off on A promising Fall Color: Açaí, The dark purple berry.
---
Monday, August 26th, 2013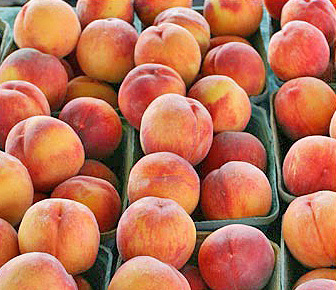 Talk about noticing trends!!
Over the last month or so, we have had an unusually high number of requests for peach colored gems, primarily Sapphires. For the most part the calls have been very specific in that they were wishing to duplicate a certain shade of color in a picture of a finished ring in a Sapphire. Almost all the gemstones in the pictures were not Sapphires.
Yes, Sapphires are amazing in that they cover a real extensive range of colors, sometimes leaving one to assume they can pre pick any shade of color, then find it in a Sapphire.
The most coveted color in Fancy Sapphire with the peachy (orangey pink) tones are called "Padparadscha". This prestigious designation really needs to be backed by a certificate from a Lab establishing that the color of the gem falls within the very narrow agreed upon range of colors. There still exists a wide difference of opinion on the boundaries of this color range between prominent labs.
Any stone not certified as a "pad" within these colors, we refer to as "peach". Imagine a peach; there are many shades present there, golden, orange, pink, salmon low to high saturation of colors. What matters in the end, is that one can only offer what is actually available and possible in nature and falls within the range of colors Sapphires actually exist in.
To avoid disappointments and fruitless searching, it is best to be aware of this fact before you promise to deliver Sapphires matching pictures of other gems exactly.
Tags: certification, color gems. gemstones, lab, orange, pad color, padparadscha, peach, pink, sapphire
Posted in Articles, Gemstones, Learning Center | Comments Off on How ripe is your "Peach"?
---
Wednesday, August 14th, 2013
It is always exciting to get beautiful new gemstones in, even when it means all the work of measuring, weighing, packaging, labeling, entering into inventory, and photographing. Many fresh Sapphire, Ruby, Emerald, Alexandrite, Tanzanite, Spinel, Zircon, and more are available and searchable now at GEM 2000. Take a look!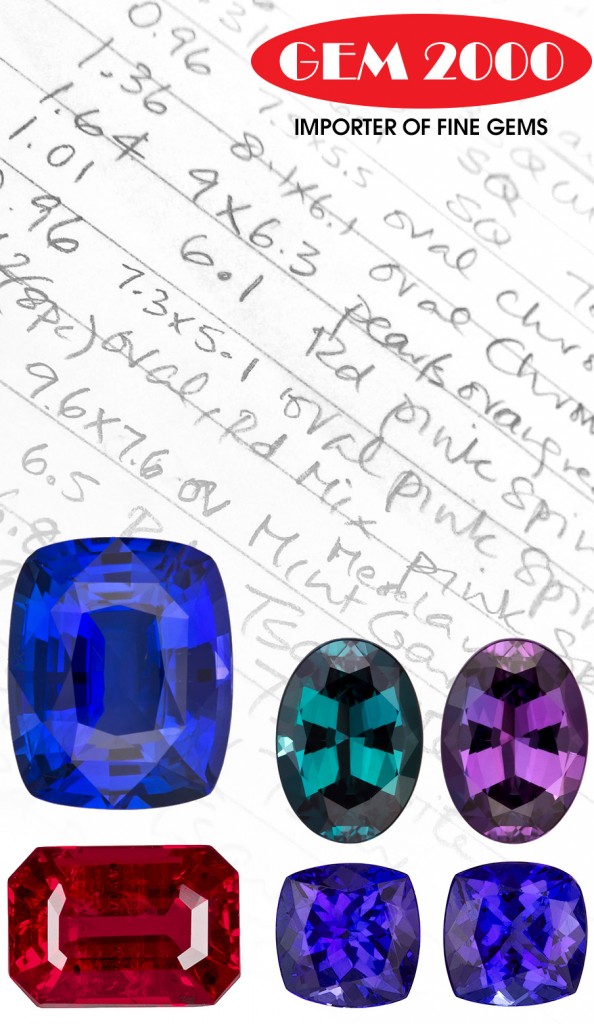 Tags: alexandrite, emerald, Gemstones, inventory, new gems, ruby, sapphire
Posted in Gemstones, What's New | Comments Off on Exciting New Gems
---
Monday, August 6th, 2012
As a gemstone dealer who has chosen to inventory a large variety of gemstones, I am often asked about the durability and wear-ability of specific gemstones we carry. I try to answer this question by first asking:
"What piece of jewelry is this gem getting set in?"
Obviously a ring gemstone is a lot more exposed to getting knocked around than a pendant or earrings. If the answer is a ring, then I need to ask if the ring is a cocktail ring worn occasionally or an engagement ring that will be worn every day and will experience a lot more wear and tear.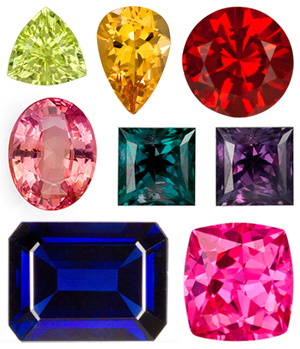 If it is an engagement stone, I recommend that they not go lower than an 8 on the Mohs' scale of hardness.
These gem varieties include: Ruby, Sapphire, Spinel, Alexandrite, Chrysoberyl and Topaz. Of course, gemstones with hardness of 6 1/2 and up are still very suitable for wear in rings, but not on an everyday basis. Softer stones than that, I highly recommend be worn in pendants, pins or earrings. Gems softer than a 4 should be cherished more as beautiful specimens to look at but maybe not mounted in jewelry.
Sharing this type of information with your customers will help them make informed gem purchases, suitable for their lifestyle and jewelry use.
Tags: alexandrite, chrysoberyl, gem durability, gemstone hardness, mohs, ruby, sapphire, spinel, topaz, wearability
Posted in Articles, Gemstones, Learning Center, Often Asked Questions | Comments Off on Wear-ability of Gems
---
Thursday, May 17th, 2012

The most famous gems that exhibit color change are Alexandrites, Garnets, Sapphires and Spinels. Each gem variety has its own degree of color change or color shift and typical range of colors it exhibits in different lights. In order to get the best color change performance from the gem you are presenting to your customer, it is very important that you know how this works.
You need to have a daylight lamp, like most Diamond viewing desktop lamps, or better yet actual mid-day daylight, if possible, and a strong source of warm or incandescent light, most easily found in a non-LED flashlight. First let customers see the gem, for example an Alexandrite, under daylight alone; they will see a teal blue green. Then, isolate the gem from all other lights and shine an incandescent bulb flashlight on it. Here, you will see a burgundy eggplant red, in the case of a fine Brazilian stone.
You can use your existing overhead counter lights only if they can replace on of these two types of lights. Mixed lighting or using the wrong types will not let your customer view the color change present in the gem. You will lose the sale with no fault of the gem, just the inability to demonstrate it.
Color shift is basically a less dramatic version of color change and a bit harder to see, more common in sapphires.
As you know, success lies in the correct presentation of what you are selling, so make sure you go over this information and practice it with your sales staff.
Tags: alexandrite, color change gems, color temperature, daylight, incandescent, LED, sapphire
Posted in Gemstones, Learning Center, Often Asked Questions | Comments Off on Demonstrating Color Change in Gemstones
---
Wednesday, May 16th, 2012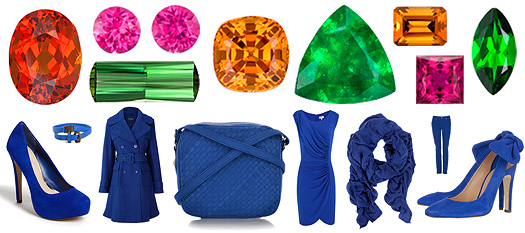 Walking around any fashion retail outlets and looking at their offerings, it is not hard to see that the upcoming hot color is cobalt blue. Used in a variety of ways this color has just started its rule of the fashion runways. To help us accessorize this upcoming wardrobe with regards to jewelry choices, let's review our options: Blue Sapphire, Tanzanite, and Blue Spinel all work for matching purposes. Rich strong fuchsia pinks, rich oranges and saturated greens work well as contrasting complimentary colors. Gems that work well for this would be Pink Sapphire, Rubellite, Spinel, Spessartite, Citrine, Tsavorite, Emerald and green Tourmaline. Be aware of upcoming color trends in fashion so you can stay current with your selection of jewelry.

Tags: cobalt blue, color trends, complementary color, sapphire, spinel, tanzanite
Posted in Articles, What's New | Comments Off on Latest Color Trend: Cobalt Blue
---