Posts Tagged 'ring'
Wednesday, July 27th, 2016
Spinel Ascending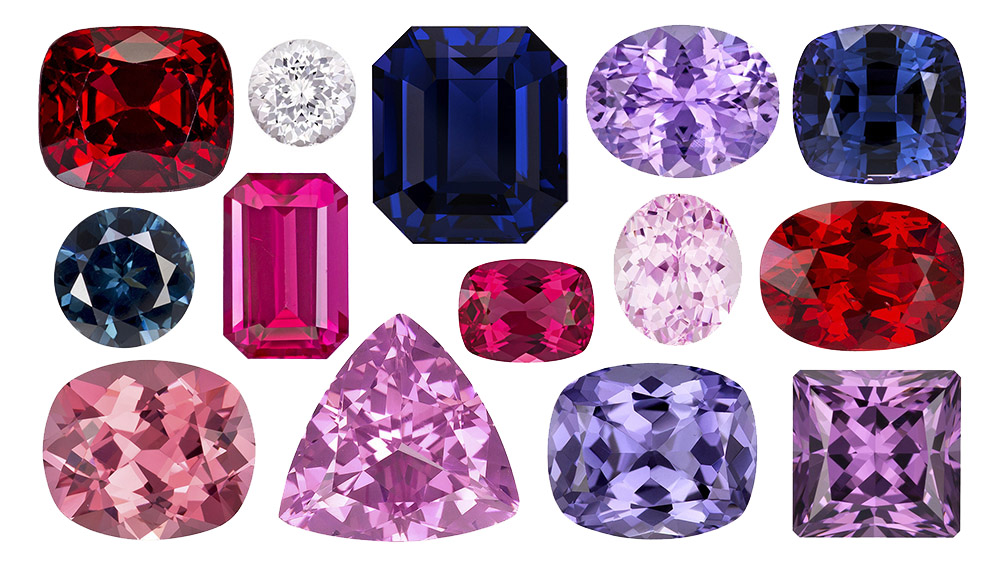 A trend strengthening over the last two years: young couples getting engaged truly wish to have something unique and different from everyone else. This desire translates to wanting a color stone over a diamond as their engagement ring. When choosing a colored gem for bridal wear, durability becomes very important and we recommend that it be no lower than 8 on the Moh's scale, as it will be worn everyday and softer stones easily abrade over time. Following Corundum, Spinel offers the best range of colors to choose from. Also, just last month, Spinel was announced as an alternative August birthstone!


Stop by our website for our beautiful offering fine gem Spinels!
Tags: august, birthstone, blue, color gemstones, engagement, jewelery, peach, pink, purple, red, ring, spinel
Posted in Gemstones, Learning Center, What's New | Comments Off on Spinel Ascending
---
Thursday, May 19th, 2011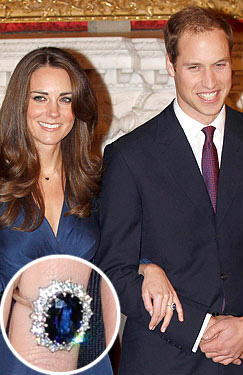 Reinforced by the Royal Wedding this spring, we are all aware, that after diamonds, the choice of a gem in a wedding ring is Sapphire. Obviously most people think of the color blue first, but increasingly so, savvy young couples decide to express their uniqueness by choosing from the amazing range of fancy color sapphires such as yellow, pink, peach, orange, lilac, lavender….
Wherever your clients preferences may fall, be sure to have a few nice sapphires to present to the next in love couple who walk in your store, wishing to create their own royal experience.
Presenting the sapphires as loose gems to choose from has the added benefit of allowing the couple to really make it their own by custom designing the whole piece, enhancing the individuality of the whole experience. Also as the jeweler, you won't have your capital tied up in mountings and the volatile gold market. Also this allows for more flexibility of getting in other sapphires to choose from, once your customer has reference stones to work from.
We have a great selection of sapphires and a great website with a search option which will help you immensely in this next step of closing a sale.
So come and inventory a few of these beauties to tempt and tantalize your discriminating savvy brides to be seeking the unique.
Tags: bride, engagement sapphire, fancy color sapphire, ring, sapphire
Posted in Articles, Gemstones, What's New | Comments Off on Stock up on Sapphires
---
Wednesday, November 10th, 2010
With a beautiful saturated pure blue color, this radiant cut aquamarine is the perfect stone that lends "custom" to any price of fine jewelery made with it. Extremely elegant and special, it is also a great value in a fine gem.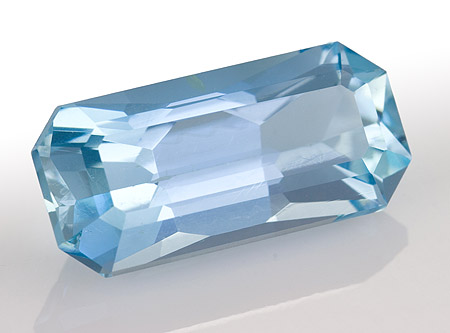 Item # 2539 – 16.8 x 7.9 mm – Radiant – 5.96 ct
Perfect in white metals in a pendant, cuff or a ring, it will prove eye-catching.
Tags: aqua, aquamarine, cuff, gems, Gemstones, jewelry pendant, radiant aqua, ring
Posted in Gemstones | Comments Off on Radiant Aquamarine
---