Posts Tagged 'pink tourmaline'
Friday, May 4th, 2018

We have recently finished processing our new inventory of Pink Tourmaline, and Wow! is it beautiful! Super fine make, pure pinks, and excellent cutting make these stunning gems from Nigeria and Brazil a joy to work with.
Singles, and hard to find pairs in perfect matches, perfect for you spring designs, are easy to find on our website using the fine color Gem Search. Plenty hard to find shapes and sizes are available in our skillfully selected inventory.
Spring is almost upon us, brighten up someone's day with a gorgeous Pink Tourmaline!

Tags: pink, pink tourmaline, tourmaline
Posted in Gemstones | Comments Off on Pretty in Pink
---
Monday, October 10th, 2011

Pink Tourmaline
Exceptionally clean and well cut, this super bright soft pink Tourmaline also boasts a very hard to find shape and size. Pink Tourmalines in general tend to be included, especially in larger sizes like this.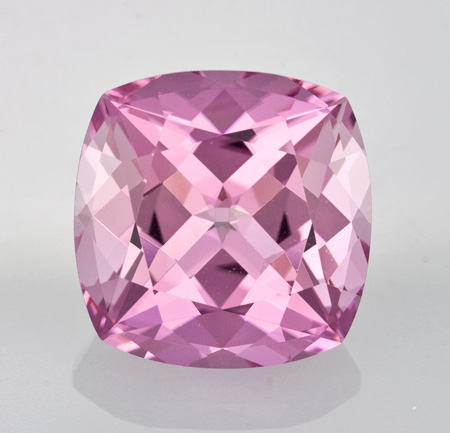 Item # 3273 – 14 mm Square Cushion – 12.60 ct
A great look for the soft pink diamond colors so popular and hard to find. This beautiful gem is very impressive at a very affordable price.
Tags: large tourmaline, pink tourmaline, square cushion tourmaline
Posted in Gemstones | Comments Off on Featured Gemstone October 2011
---