Posts Tagged 'gia'
Thursday, March 27th, 2014
A perfect blend of peach and pink, this super clean bright and well cut stone is of a highly desired saturation and tone of color. The beautiful even color and excellent clarity in this unheated gem is very rare and a true treat.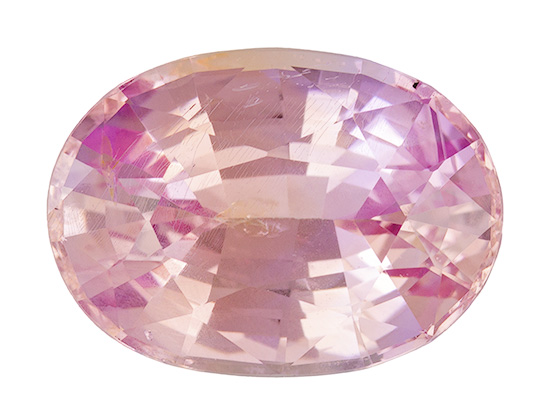 Item#5638  –  3.08 ct – 10.06 x 7.27 mm Oval – Unheated, GIA Certified.
A very sought after stone in a very salable size, a true beauty sure to bring a smile to anyone who wears it.
Tags: color gem, gia, natural, padparadscha, sapphire, unheated
Posted in Gemstones, What's New | Comments Off on Unheated Oval Padparadscha Sapphire
---
Thursday, December 15th, 2011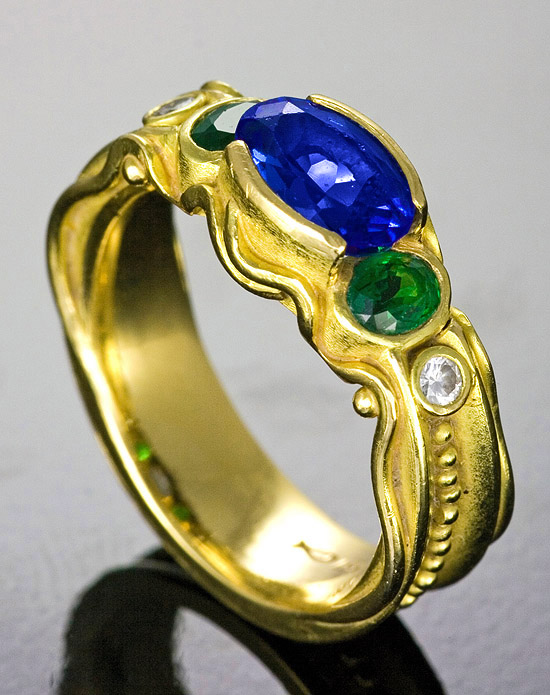 Talking to the wide range of customers we service daily, time after time we have seen that stores who promote and pursue "custom design" continue to grow and establish themselves as the store that stands out from "mall stores". Invest some time and resource in this category and you will surely reap its rewards. You can start off very simply by offering a selection of loose gems on display that you can quickly order a range of mountings for or custom make the mounting per their design choice.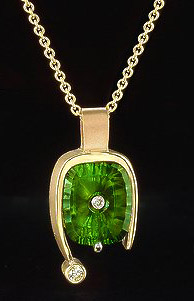 Promote your selection of color gems by having an interested and enthusiastic staff, preferably a GIA graduate to be the in-house point person for that department. This designated member can then attend gem shows like the Tucson show, meet reputable vendors, and be in charge of all gem requests. Gem 2000 has also made this part easy byoffering a great website with an online search engine.
Take advantage and grow your "Custom", as everyone these days wishes to stand out and make their own individual statement.

Tags: custom design, gem 2000 gemsearch, gem shows, gia, loose gems
Posted in Articles, Gemstones, Learning Center | Comments Off on Promote Custom Design
---
Monday, February 23rd, 2009

The air was crisp, the sunshine beautiful, yet in light of all the media coverage of the economy and forecasts, as exhibitors we had come knowing that we couldn't really have the same expectations as previous years.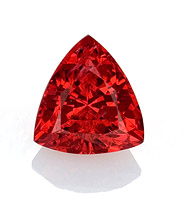 The show ended up better for us than we originally had imagined. Traffic at the AGTA GemFair (Feb 4-9) was about 20% down from last year, but the buyers that had shown up were pretty serious, albeit all with smaller budgets. Purchases were based on more specific calls and replacement of sold items rather than on speculation.
Items that did better for us were more unusual gemstone in nicer quality and lower per carat prices, in general a bigger look for the money such as fancy color zircon, spinel, kunzite, beryl, fancy color tourmaline, fire opal,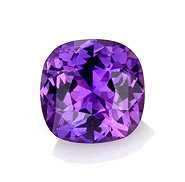 as well as smaller sizes of better color and quality in classic and more known gems such as blue and fancy color sapphire, tsavorite, spessartite garnet, aquamarine, rubellite, and precious topaz. In general, jewelers who have been more interested in color gems and invested time and energy in developing a market for them by educating their customer base, and offering custom design works and services seem to have benefited, and maintained better profit margins.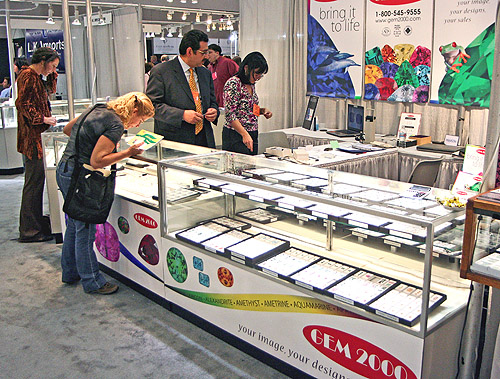 We have found that at present, prices at supplier levels have stayed pretty firm in almost all gem categories. For example, many mining and processing operations of rough gems, in Sri Lanka have shut down, since their high fixed costs are not justified by the present weaker world demand. At all levels, dealers would rather hang on to their inventory of rough or cut stones, as replacing them gets more difficult each day and nicer goods harder to find in general.
Attending the Tucson Show, whether as a buyer or in our case as an exhibitor, has an excitement associated with it true gem lovers can not resist. Once a year, the world of gems comes together at this show, creating an incredible energy which is then released and channeled through all the exciting and beautiful jewelry pieces created and offered with love to the end user. Whether you get to walk the red carpet or not, wearing these beautiful tokens of love, bring special feelings of joy and pride; emotions humans have shared through the ages.
Read an recent article by GIA color stone analyst Robert Weldon about his report from the Tucson gem and mineral shows. VIA: www.gia.edu
Tags: agta gemfair, aquamarine, beryl, economy, fire opal, gem 2000, gem dealer, gem show, gia, kunzite, precious topaz, robert weldon, sapphire, spinel, tourmaline, tradeshow, tsavorite, tucson, tucson gem show 2009, wholsale, zircon
Posted in Shows, What's New | Comments Off on Tucson Gem Show 2009
---