Posts Tagged 'gems'
Wednesday, July 27th, 2016
Merelani Mint Garnet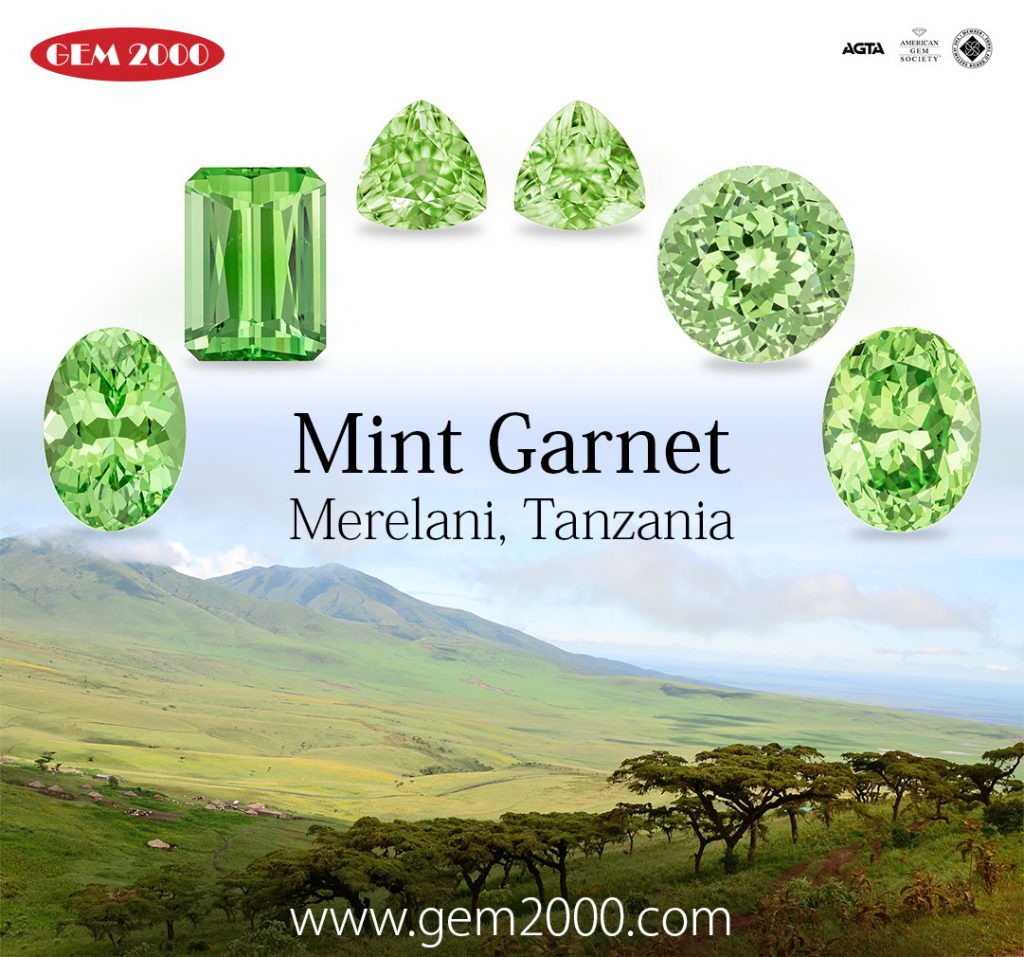 Beautiful and lively mint green grossular garnets have been coming out of the Tanzanian mining area of Merelani for many years now, but not everyone realizes how challenging a task it is to find clean saturated stones , especially in larger sizes. As with its more saturated sibling Tsavorite, clean stones above 1 – 2 carats are very rare, particularly in nicely saturated mint colors; a great value compared to Tsavorites of the same size.
Untreated and natural with a Mohs hardness of 7.5, Mint Garnet is perfect for any type of jewelry, and will radiate its cool and refreshing mint green color forever. Perfect for todays trends of light and bright colored gemstone designs.
Visit our website to find one of these lively gems for yourself!
www.gem2000.com/mintgarnet
Tags: color gemstones, garnet, gem 2000, gems, green garnet, grossular, jewwelry, merelani, mint garnet, tanzania, tsavorite
Posted in Gemstones, Learning Center | Comments Off on Merelani Mint Garnet
---
Tuesday, March 25th, 2014

Whether at trade shows, or directly sent or brought to our office, we encounter many pieces of used jewelry with missing or broken stones.
We are then asked to match the existing stones with what needs replaced. Most of the time these pieces of jewelry have been well used with a heavy buildup of soap residue and grime on the gemstones, making it very difficult to decide on the color and clarity of the stone in the piece. Make sure to CLEAN each piece of jewelry to the highest degree possible, BEFORE trying to match the replacement stones. Chances are the equipment you have in your store for cleaning jewelry will not be present at a loose gem dealer's office, so it is better to clean the jewelry before the gem dealer sees them.
It is already hard to match used and often abraded stones in a piece with new stones, but this way you will at least get the best color match possible.
Tags: cleaning, color match, gems, gmestone matching, jewelry, matched pairs, take-in, wash
Posted in Articles, Learning Center | Comments Off on "Matching" Tip on Take-In Jewelry
---
Friday, November 15th, 2013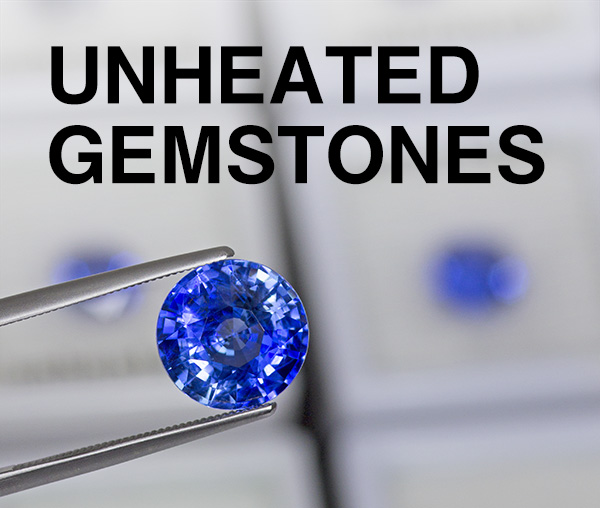 Throughout history, miners and cutters of gems have worked tirelessly to improve and enhance the beauty of their final products, developing new faceting styles as well as treatments for the gem rough. Heating gemstones is among the oldest developed technique that is still currently used with most gem material.
Some gem varieties are never heated, simply because they do not really respond to heating. These gem varieties include the whole garnet family, spinels, chrysoberyls, alexandrites, peridots, opals, emeralds and chrome tourmalines.
Among the gem varieties that are regularly heated like corundum, which includes, all rubies and sapphires, there are certain stones that are left unheated. This mainly is due to the fact that these stones would still be as saleable at a profitable market price without heating. These stones are far and few in between and make up a very small portion of all stones sold, understandably always at a premium.
It is very important to handle unheated gems differently, since they have never been exposed to high heat. We have heard of a few unfortunate times when the fact that the sapphire was unheated was not mentioned to the bench jeweler and being exposed to the torch had changed the original color of the gem. (Especially in unheated yellow sapphires) Another incident we have heard of a few times has involved customers wearing their natural gemstone jewelry to tanning booths and the radiation changing the color of the gemstones. So remember to tell your customer not to wear their jewelry there and in hot tubs!
Tags: gems, natural, no heat, unheated gemstones
Posted in Articles, Gemstones, Learning Center | Comments Off on Unheated Gemstones
---
Monday, August 26th, 2013
Exhibiting optimum color, this gorgeous intense vivid rich blue Ceylon Sapphire is truly a rare find. It is exceptionally clean and well cut with an excellent face up and outline showing it to be at least one carat larger than its weight. It is a stone you will choose to keep for yourself or a loved one, truly the pick of the crop. Super hard to replace, you may still choose to sell it to your most discerning customer.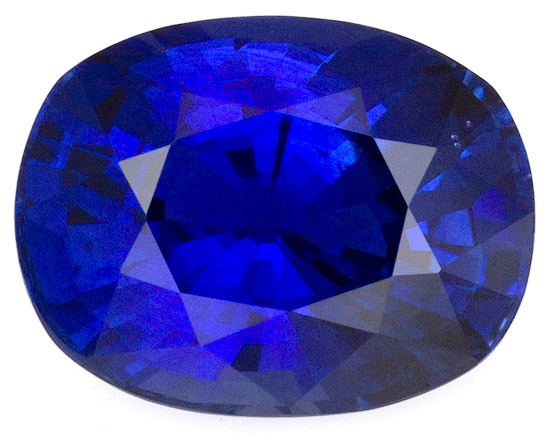 Item# 1107 –  5.07 ct –  11.1 x 8.6 mm
Stones in these sizes and qualities are becoming more scarce and gaining value as we speak. You cannot go wrong by acquiring this beauty.
Tags: blue sapphire, ceylon, color gemstones, gem, gems
Posted in Gemstones | Comments Off on Gem Cushion Ceylon Blue Sapphire
---
Wednesday, May 15th, 2013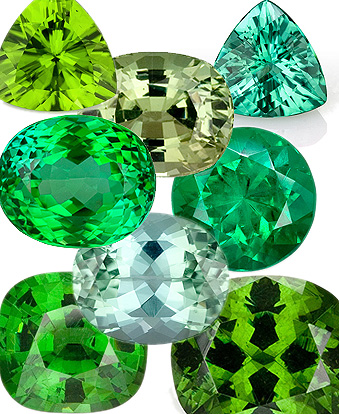 Bombarded by industry news and fashion publications, we are all well aware that the choice color of this year is, "Emerald Green".
The large varieties of colors available in the "GREEN" family are all equally appealing and desirable. Each of them offer different looks and price points to your fashion savvy customers. Gemstones such as Peridot, Tourmalines, Tsavorite, and Green Zircon are great choices besides the obvious coveted Emerald.
In general, lighter and brighter pieces seem to dominate the color palette in fashion and jewelry in a whole range of colors. Softer brighter shades of color seem to capture the mood of today's buyer the best, bringing a fun and easy spirit to a feminine yet playful look. Have fun mixing vibrant pastel colors together, or keep it simple with one color only accented with neutrals like diamonds or pearls.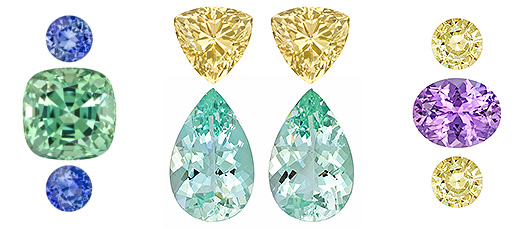 Tags: emerald, fashion, gems, Gemstones, green, pastel
Posted in Gemstones, Learning Center, What's New | Comments Off on Light & Bright
---
Tuesday, March 19th, 2013
At GEM 2000, exciting new shortcuts get you the gemstones you need, faster.
We are happy to announce a great new search feature at gem2000.com :: URL/address shortcuts!
Simply type gem2000.com/ and then the stone name you want to search for, and it will take you directly to the results!
Need a ruby? gem2000.com/ruby
Need a Blue Sapphire? gem2000.com/bluesapphire
Rubellite? gem2000.com/rubellite
Alexandrite? gem2000.com/alex or gem2000.com/alexandrite
etc…
With our improved sorting filters on the results, it makes finding the beautiful well cut gems you need easy, quick, and effective.
Please give it a try and let us know what you think!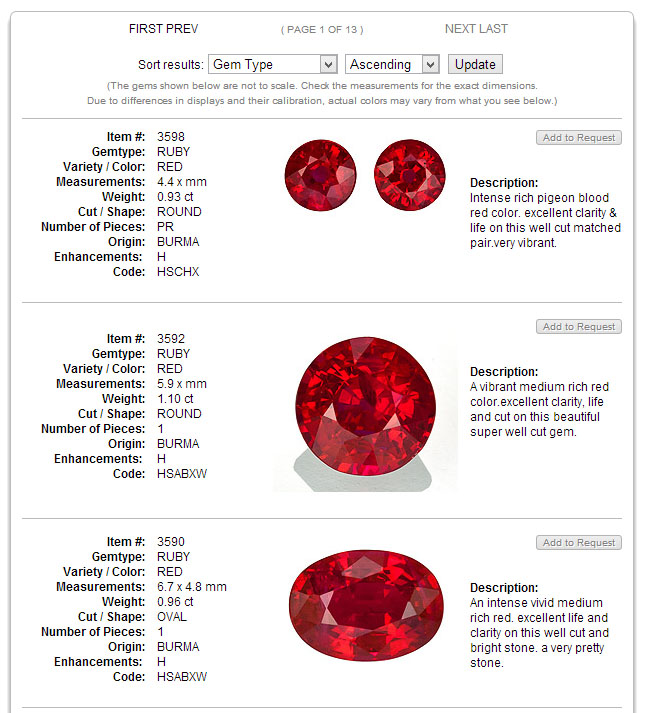 Tags: find gemstones, gem 2000, gem search, gem2000.com, gems, URL shortcuts
Posted in Articles, Gemstones, Learning Center, What's New | Comments Off on Gem Search Shortcuts are Quick and Simple!
---
Thursday, January 17th, 2013
On the whole, it seems all the planning and hard work has paid off, and for most jewelry retailers, sales have proved to be up from last year, giving us all encouragement and confidence to start 2013 on a high note.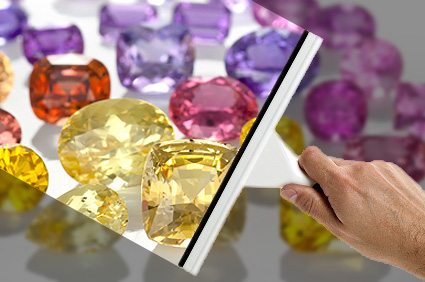 Nothing brings excitement to the work place more than freshening things up. It can be as easy as changing displays, a fresh coat of paint, new lights, new merchandise mix, a new offering of a burst of color gemstones or highlighting what you already have in a more creative way.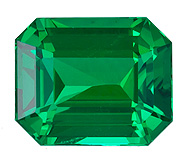 COLOR is even bigger this year and the fashion world is strongly embracing vibrant hues and bold mixes and matches, so why not also add it to your offerings. With larger profit margins in colored gemstones and custom designs, 2013 would be a good time to commit to focusing on this largely untapped source of growth and revenue in your store.
Bring excitement and new energy through your doors by zooming your focus on beautiful colored gems. We carry a wide range of price points and gems in all colors of the rainbow.
Tags: 2013, change, color, gems, new, refresh
Posted in Articles, What's New | Comments Off on Commit to Refresh
---
Thursday, October 18th, 2012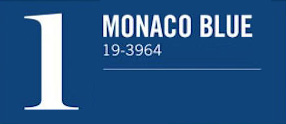 We are sharing with you the list of the Pantone Spring 2013 Color Report top 10 colors, as well as "THE" color of the next year – Monaco Blue.
"It (Monaco Blue) speaks to the practicality that we are seeing in society", says Pantone's executive director Leatrice Eiseman.
These color predictions are done by obsessively looking at runway shows and keeping tabs on the fashion industry. Pantone researches the spring shows and the colors designers were using and found that the mood was resoundingly practical and pop art inspired.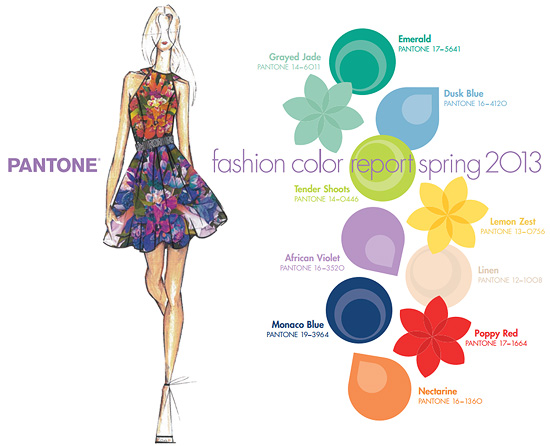 As you get ready to offer the latest to your fashion savvy customers, it's good to know what gems and colors are available that work well with the new wardrobe these ladies will be purchasing fresh off the racks.

Brown Zircons have a nice neutral color that blends well with all the top 10 Pantone colors for 2013,  making any piece of jewelry featuring Brown Zircons very versatile in its wear.

Leatrice Eiseman talks about the 2013 Pantone colors:
Tags: 2013, color, color report, fashion, gems, Gemstones, monaco blue, pantone
Posted in Articles, Gemstones, Learning Center, What's New | Comments Off on Monaco Blue – Pantone's Color of Spring 2013
---
Tuesday, April 10th, 2012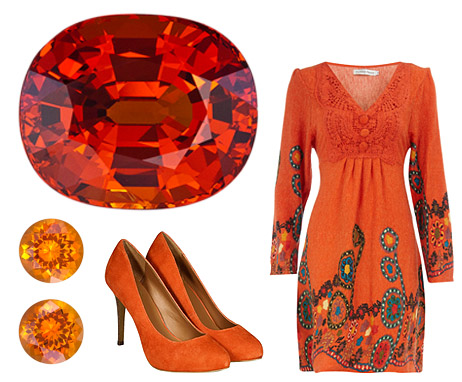 Picking up any fashion magazine these days and flipping through the pages, you will be bombarded by vibrant color in shoes, purses, clothing and accessories. Spring and summer is awakened in us by the sight of these vivid colors, often seen in items as single colors, combinations or as color blockings. Let's explore how we can best compliment the fashion forward wardrobe of this ever growing segment of self-purchasing women, in our offering of color gemstone jewelry.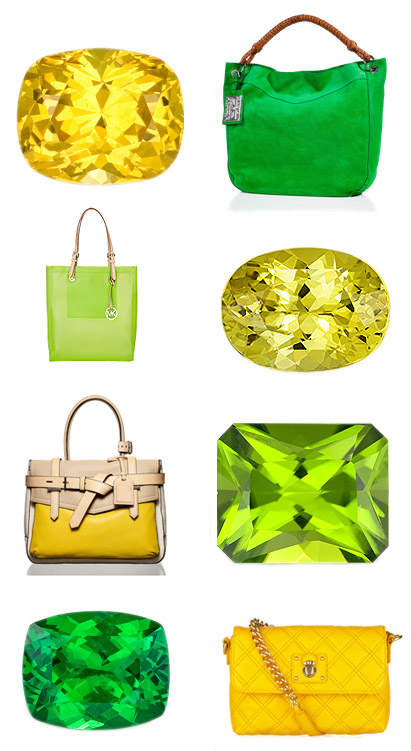 These are the colors that we are seeing this season:
Vibrant medium tone Orange:
Spessartite Garnet, Citrine, Mexican Fire Opal, Sapphire
Daffodil or Lemon Yellow:
Sapphire, Citrine, Golden Beryl, Chrysoberyl
Vibrant Pinks:
Sapphire, Spinel, Tourmaline
Lime or Grass Green:
Tsavorite, Chrome Tourmaline, Emerald, Peridot, Tourmaline, Grossular Garnet
Rich Sky or Ocean Blues:
Aquamarine, Beryl, Sapphire, Zircon, Tourmaline, Blue Topaz
Crystal or Black Opals with their great play of color can also tie these shades together easily.
Many of these colors will work great on their own or when used complimentarily in pieces of jewelry.
Mix up your own favorite combo, by browsing through our inventory on our website, or by visiting us at our next show.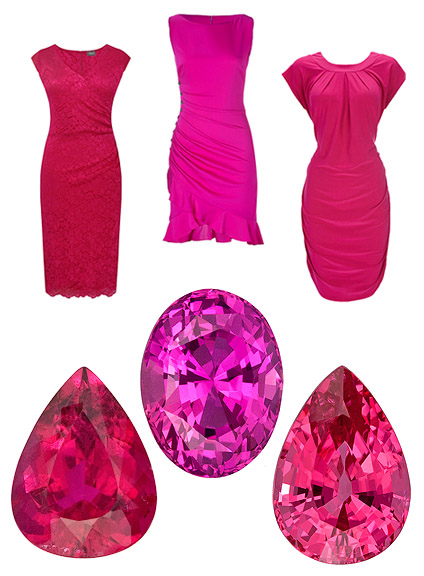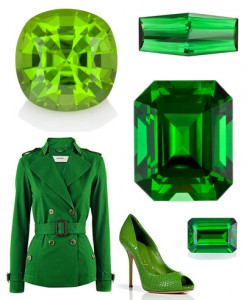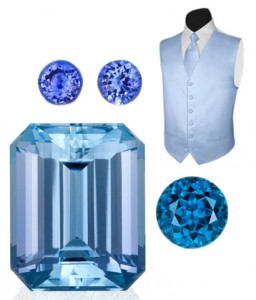 Tags: color, color gems, color gemstone jewelry, fashion, gems, self-purchasing women, summer 2012, vivd
Posted in Articles, Gemstones, Learning Center, What's New | Comments Off on Summer 2012: Vibrant Colors
---
Monday, April 9th, 2012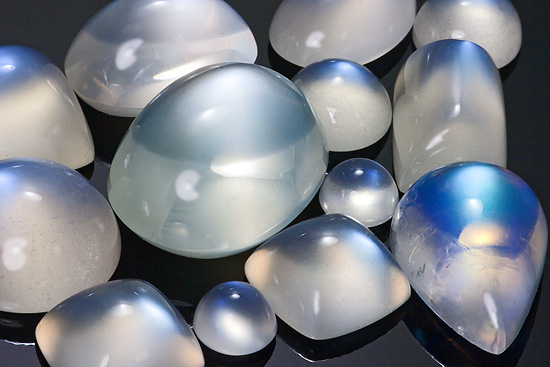 Dramatic, exotic and Boho-chic, moonstones have continually graced the pieces of many award-winning designers of jewelry, particularly over these past few years. Moonstones display the unique phenomena of adularescence  – this refers to a glow or luster that seems to emanate from below the surface of the gem. The glow appears to move as the light moves, producing a shimmering effect thought to resemble lunar light on water. This beautiful visual effect creates the feel of soft, romantic, organic, unique and ageless – all at very affordable price points. It also is the June birthstone.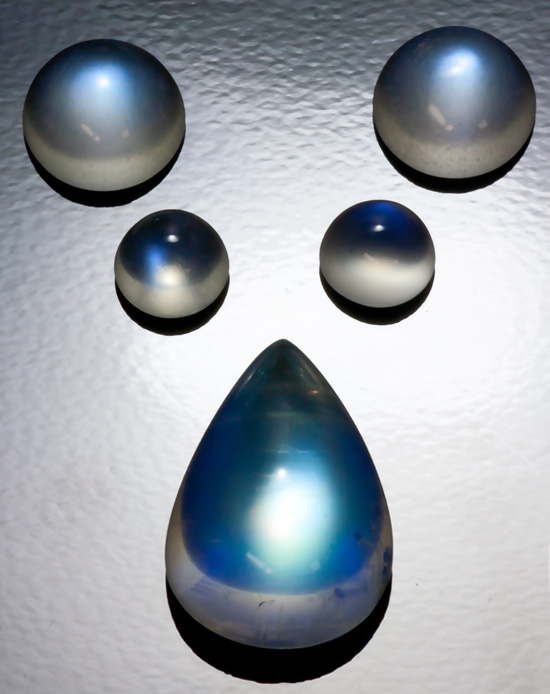 Larger, inclusion free pieces are super hard to find and highly prized. Moonstones come in a range of softer body colors, like blue, gray, brown, white, silver, yellow and peach.
We have found that moonstones that have the most visual appeal are ones that display the highest adularescence: Blue sheen and Rainbow varieties are examples of that.
Presently, there are a few sources for Moonstones, mainly Africa, India, Burma and Sri Lanka, with India producing the more colorful varieties. Right now, we have a great parcel of these beauties with many single as well as matched pairs, in a variety of shapes.
Call us to view the gems or visit the Gem 2000 booth at the upcoming Chicago Smart Show.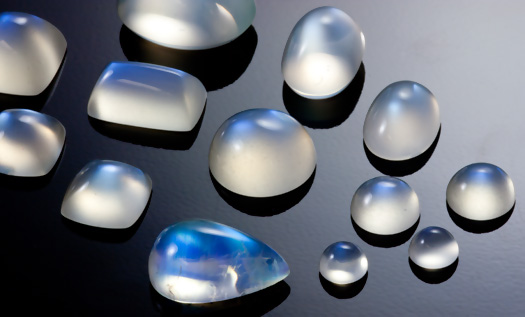 Tags: adularescence, blue sheen, gem 2000, gems, glow, june birthstone, lunar, moonstone, rainbow
Posted in Articles, Gemstones, Learning Center | Comments Off on Moonstone: The Lunar Beauty
---