Posts Tagged 'gem 2000'
Wednesday, July 27th, 2016
Merelani Mint Garnet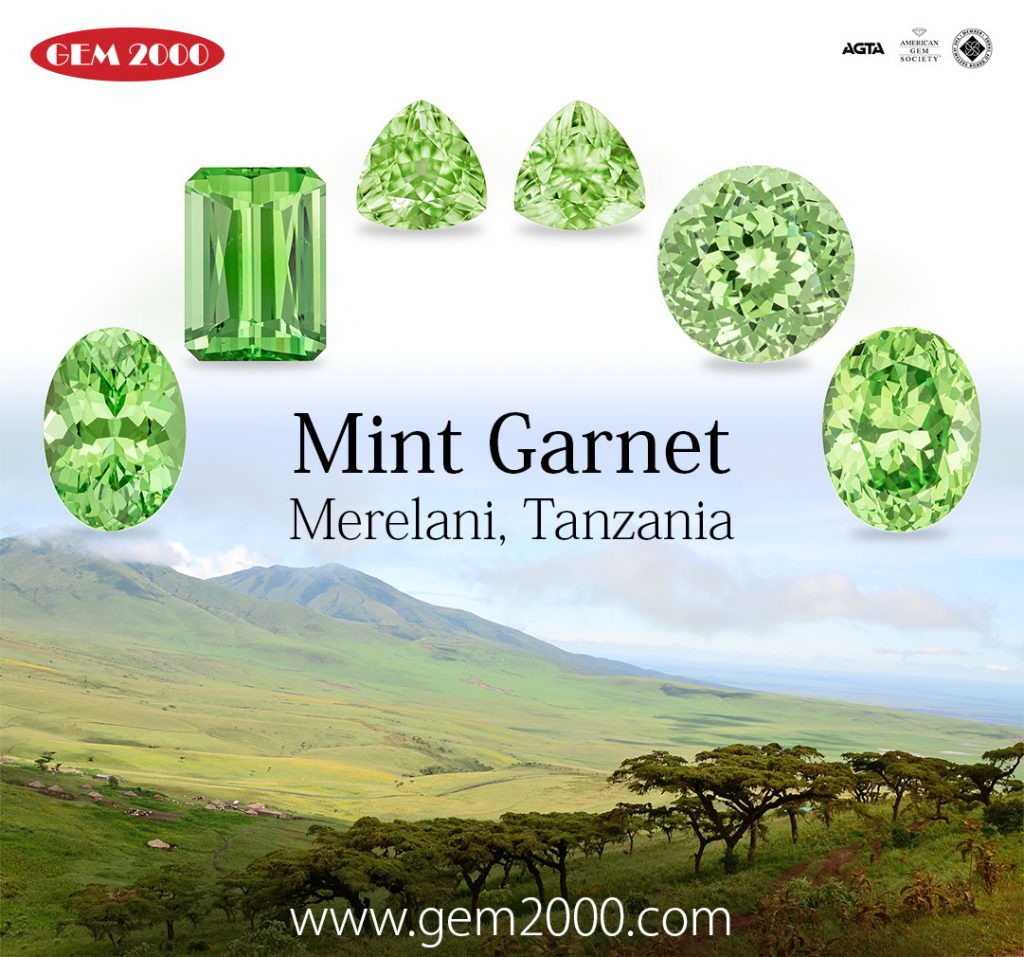 Beautiful and lively mint green grossular garnets have been coming out of the Tanzanian mining area of Merelani for many years now, but not everyone realizes how challenging a task it is to find clean saturated stones , especially in larger sizes. As with its more saturated sibling Tsavorite, clean stones above 1 – 2 carats are very rare, particularly in nicely saturated mint colors; a great value compared to Tsavorites of the same size.
Untreated and natural with a Mohs hardness of 7.5, Mint Garnet is perfect for any type of jewelry, and will radiate its cool and refreshing mint green color forever. Perfect for todays trends of light and bright colored gemstone designs.
Visit our website to find one of these lively gems for yourself!
www.gem2000.com/mintgarnet
Tags: color gemstones, garnet, gem 2000, gems, green garnet, grossular, jewwelry, merelani, mint garnet, tanzania, tsavorite
Posted in Gemstones, Learning Center | Comments Off on Merelani Mint Garnet
---
Monday, August 26th, 2013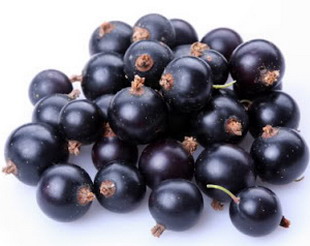 Designers are calling it autumn's deep and luxurious new neutral.  Prominent designer's runway collections have referred to it by; Midnight Violet, Black Plum and Deep Orchid.
 The next natural request from your fashion savvy consumers will be an offering of various colored gemstone jewelry in a similar palette of colors.  Besides the more obvious choice of Amethyst, suitable for larger pieces of jewelry, there are also Sapphires and Spinels that offer a wonderful range of purple violety rich magenta colors.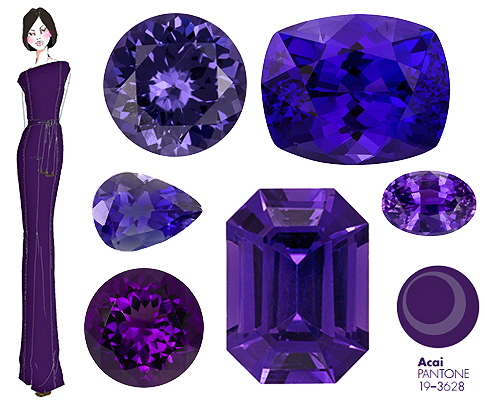 Both of these gemstones with very high hardness are ideal for high use rings as well as other pieces of jewelry.  Tanzanite's and Iolite's also offer these colors, when found in finer, richer shades. With so many hues of color, and price points to pick from it would be wise to have a range of pieces for your customers to view.  Our website with its many "true to life" pictures of our inventory is also a useful tool to help narrow down specific shades of purple, price points and gem materials.

Tags: acai, amethyst, color trends, designers, fall fashion color, gem 2000, gemsearch, Gemstones, iolite, pantone, plum, purple, sapphire, spinel, tanzanite, violet
Posted in Articles, Gemstones, Learning Center, What's New | Comments Off on A promising Fall Color: Açaí, The dark purple berry.
---
Tuesday, March 19th, 2013
At GEM 2000, exciting new shortcuts get you the gemstones you need, faster.
We are happy to announce a great new search feature at gem2000.com :: URL/address shortcuts!
Simply type gem2000.com/ and then the stone name you want to search for, and it will take you directly to the results!
Need a ruby? gem2000.com/ruby
Need a Blue Sapphire? gem2000.com/bluesapphire
Rubellite? gem2000.com/rubellite
Alexandrite? gem2000.com/alex or gem2000.com/alexandrite
etc…
With our improved sorting filters on the results, it makes finding the beautiful well cut gems you need easy, quick, and effective.
Please give it a try and let us know what you think!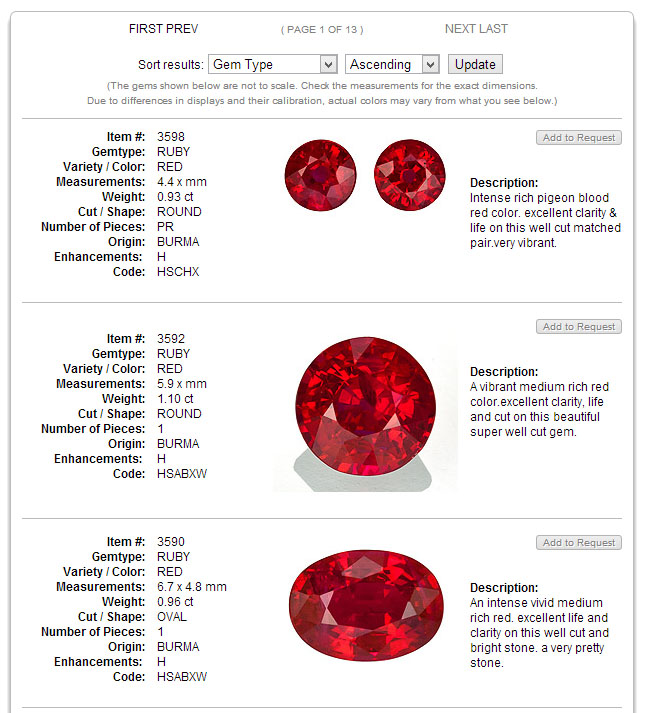 Tags: find gemstones, gem 2000, gem search, gem2000.com, gems, URL shortcuts
Posted in Articles, Gemstones, Learning Center, What's New | Comments Off on Gem Search Shortcuts are Quick and Simple!
---
Thursday, January 17th, 2013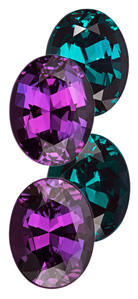 Unlike pairs of shoes or gloves or even diamond studs, perfectly matched pairs in colored gemstones are a difficult item to come by.  The easiest pairs to find are in commercial calibrated materials in more available gemstones like Amethyst, Citrine and Blue Topaz.  As you start to look at better quality finer colored gemstones, finding perfect matches becomes more of a challenge.
Often for a match to be possible, both stones have to be cut from the same parcel of rough and cut to match each other perfectly.  The main factors to keep in mind when looking at a matched pair are: body color, dimension and cut.  So, often even in a parcel of 10 or 15 stones of the same size, you might not be able to make up even a single pair.  Keep this fact in mind when buying gemstones, and know that it always pays to buy your add on piece at the same time, allowing you to offer a perfect set to your customer.  Most often it is impossible to find the right match of color later, particularly in more unusual, desirable and finer shades of colors.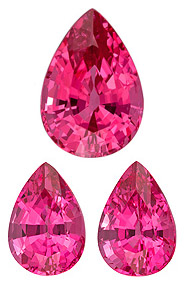 Be sure to mention that you are requesting a matched pair when talking to your supplier, as availability on them is so much less than singles stones.  Also, trying to match an existing stone can be very tricky and much harder than you can imagine, especially in the non commercial materials.
You truly only appreciate the rarity of fine matched pairs, when you have been in a situation of trying to match them.  We continue to carry an unusually large selection of matched pairs in our inventory and use very high standards in our matching requirements.  Please come by our booth or visit our website at www.gem2000.com.

Tags: color gems, color pairs rare, gem 2000, Gemstones, matched pairs, rare, rarity
Posted in Gemstones, Learning Center | Comments Off on Rarity of PAIRS
---
Monday, October 22nd, 2012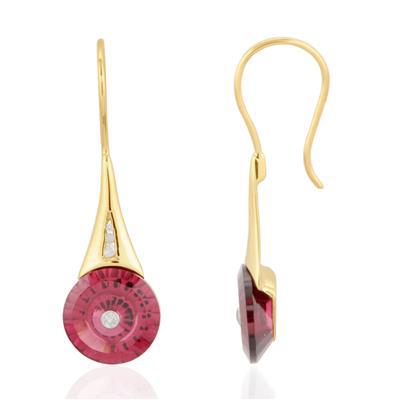 This world renowned gem artist has been very busy lately traveling the world buying rough, inspiring him to create more one of a kind pieces for his fans.
We are proud to continue to represent his work at trade shows, bringing the unique and unusual to you in his easy to work with Torus cuts and carvings.  Check out our website to familiarize yourself with his work or make sure to stop by our booth for an up-close and personal viewing.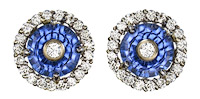 Tags: gem 2000, gemstone carving, glenn lehrer, lapidary, lehrer designs, torus, torus cut
Posted in Gemstones | Comments Off on Glenn Lehrer
---
Friday, August 3rd, 2012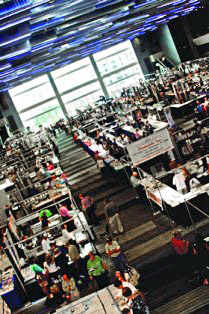 Easy, manageable and super low stress, the Mid America Jewelry Show is a must attend for all. Held at the beautiful Battelle Hall at the Columbus Convention Center, located in the vibrant and trendy Short North of Columbus, there is much to do and see after show hours.
The great variety of exhibitors present, allows you to take care of most of your jewelry supply and service needs by attending this show. It is a great regional show that does not leave you overwhelmed and exhausted, like some other major shows do. There also is an offering of classes and lectures by industry experts for you to benefit from.
We are excited to offer you an amazing range of quality colored gemstones sure to please any budget and preference.
Come by and visit us at Booth 208.

We are also offering a volume based discount on at show purchases.
3% $1-2K; 5% $2-5K; 7% $5-10k; 10%$10K+
Feel free to call us for any of your gem requests or visit our website at www.gem2000.com for a preview of what we carry.
1-800-545-9555
Tags: batelle grand ballroom, colored gemstones, columbus, gem 2000, MAJS, mid-america jewelry show, short north
Posted in Shows | Comments Off on August in Columbus
---
Wednesday, May 16th, 2012

If you're on Facebook, you probably like to be connected.
Keep up with all of the latest gem news, articles, and offerings by Gem 2000 by liking our Facebook page, and sharing in our love of fine colored gemstones!
Please click on over and say hello!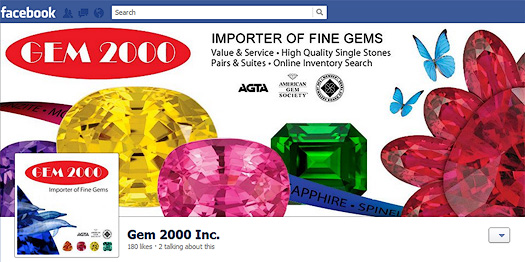 Tags: facebook, gem 2000, like us
Posted in What's New | Comments Off on Like Us on Facebook!
---
Tuesday, May 15th, 2012
Extremely clean and bright, this well cut natural unheated cushion Ceylon yellow sapphire truly resembles the life and color of a fancy colored diamond. With a very popular outline this beautiful gem will shine in any piece of fine jewelry it is mounted in.
Clean and bright unheated yellow Sapphires are highly in demand and very hard to find. This beautiful and very salable gem is sure to only grow in value.
Tags: ceylon, color gems, corundum, gem 2000, sapphire, unheated, yellow
Posted in Gemstones, What's New | Comments Off on Cushion Unheated Natural Yellow Sapphire
---
Monday, May 14th, 2012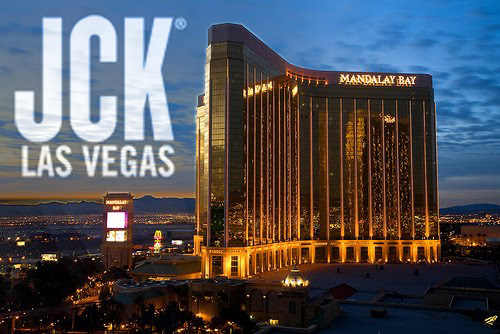 Every year along with signs of the nearing of summer and all graduation related events around us, a major industry "must attend" event that tops everyone's list is the JCK Show in Las Vegas. The largest in the world, this annual jewelry event offers the best there is to the thousands of buyers who flock to its doors from all over the world.
The second year of JCK's major move to Mandalay Bay, the 2012 Show should prove to be more of a familiar landscape to the many time strapped buyers navigating its halls.
The AGTA Pavilion is very accessible, with well marked and easy to find booth numbers and aisles. It is open a whole day before the main show, allowing you undistracted and focused buying time before you begin to run around crossing off all other times on your "to do" list.

At Gem2000, we have a prepared a great selection of quality gemstones for your viewing, offering you a great range of choices in different gemstone materials, colors, sizes and price points. So come by and pick up your favorites just in time for the summer and add color and life to your store offerings. Color is in, stronger than ever, and quality mounted pieces will help you stand out from the crowd.
Feel free to preview our gemstones at www.gem2000.com. We will be exhibiting at the AGTA Pavilion Booth #622.
Tags: agta gemfair, gem 2000, jck las vegas, jck2012
Posted in Shows | Comments Off on See you at JCK 2012
---
Tuesday, April 10th, 2012
Super clean and exceptionally well cut, this gorgeous natural oval Brazilian Alexandrite displays excellent color change; going from a reddish eggplant color in incandescent light to a vibrant teal blue green color in daylight.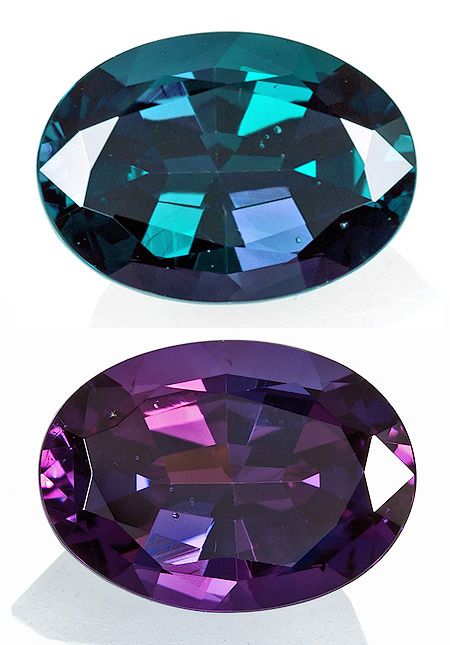 Finding stones in this size with such great clarity and color change are extremely difficult. This particular gem also has an excellent face up look, appearing a lot larger than it's actual weight, a prized characteristic in such rare of a material.
With so many great features, this gem is sure to please the most discriminating tastes.
Tags: alex, color change gem, fine gemstones, gem 2000, gia cert, natural alexandrite
Posted in Gemstones | Comments Off on Fine Oval Alexandrite
---