Posts Tagged 'garnet'
Wednesday, July 27th, 2016
Merelani Mint Garnet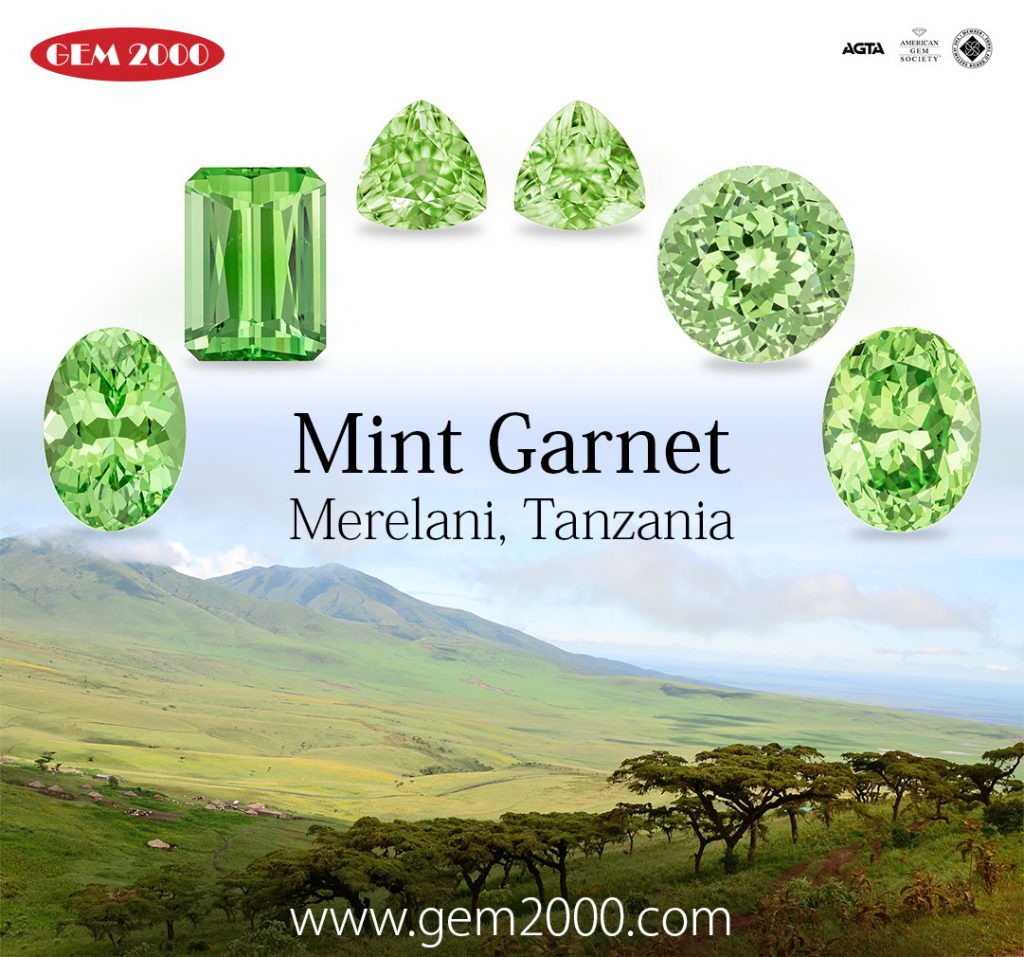 Beautiful and lively mint green grossular garnets have been coming out of the Tanzanian mining area of Merelani for many years now, but not everyone realizes how challenging a task it is to find clean saturated stones , especially in larger sizes. As with its more saturated sibling Tsavorite, clean stones above 1 – 2 carats are very rare, particularly in nicely saturated mint colors; a great value compared to Tsavorites of the same size.
Untreated and natural with a Mohs hardness of 7.5, Mint Garnet is perfect for any type of jewelry, and will radiate its cool and refreshing mint green color forever. Perfect for todays trends of light and bright colored gemstone designs.
Visit our website to find one of these lively gems for yourself!
www.gem2000.com/mintgarnet
Tags: color gemstones, garnet, gem 2000, gems, green garnet, grossular, jewwelry, merelani, mint garnet, tanzania, tsavorite
Posted in Gemstones, Learning Center | Comments Off on Merelani Mint Garnet
---
Monday, October 18th, 2010
A hot vivid rich orange, this beautiful matched pair of pear shaped Spessartite Garnet truly dazzles. Their color, clarity and superior cut will guarantee any design featuring them to shine.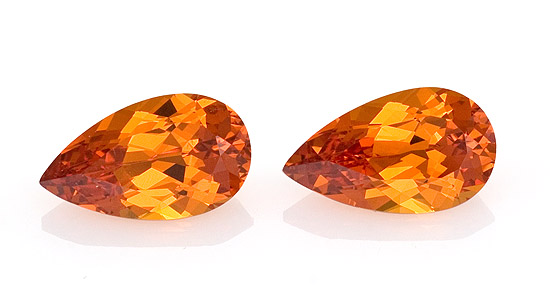 Item # 2852 – 9.6 x 5.6 mm Pear Shape Spessartite Garnet – 3.15 ct TW
Drop earrings are in!! Seen in so many winning designs and on red carpets, this beautiful pop of color can truly be worn all year round, simply by themselves or as accents for larger earrings.
Tags: color gems, garnet, Gemstones, matched pair, pear shape spessartite garnet, spessartite
Posted in Gemstones, What's New | Comments Off on Matched Pair of Pear Shape Spessartite Garnet
---
Friday, February 19th, 2010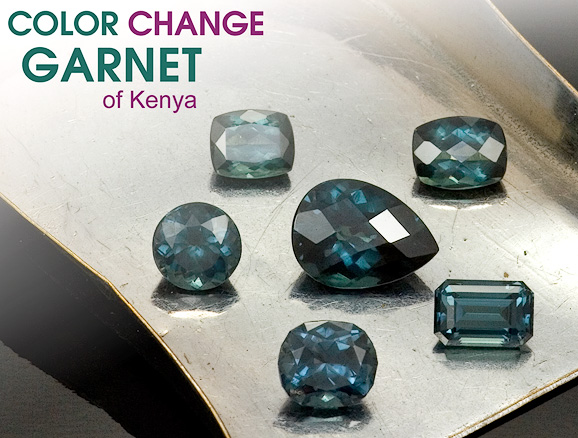 Gems with phenomena have always held our fascination. When thinking of "fine color change", Alexandrite is what comes to mind. What makes this particular find of Color Change Garnet from Kenya special, is that among them are some stones that duplicate the color change of Alexandrite. The other types of color change garnet  mined there also have very good color change, but in a different range of colors, very beautiful in their own right. These types usually are a lot less expensive and more plentiful.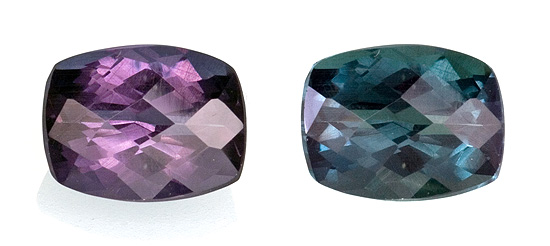 I had a few jewelers and dealers look at some nice stones I was displaying in Tucson, saying that if not told; by the color change alone they would have thought for sure these were Alexandrites.
The supply on this specific type of color change garnet is very limited, making it very attractive to any collector.
To see more details on our new color change garnet, visit the Gem 2000 Gem Search.
Tags: alexandrite, color change, color change garnet, garnet, green, kenya gemstones, red, tucson
Posted in Gemstones, What's New | Comments Off on A New Find: Color Change Garnet from Kenya
---