Posts Tagged 'cobalt blue spinel'
Thursday, March 1st, 2012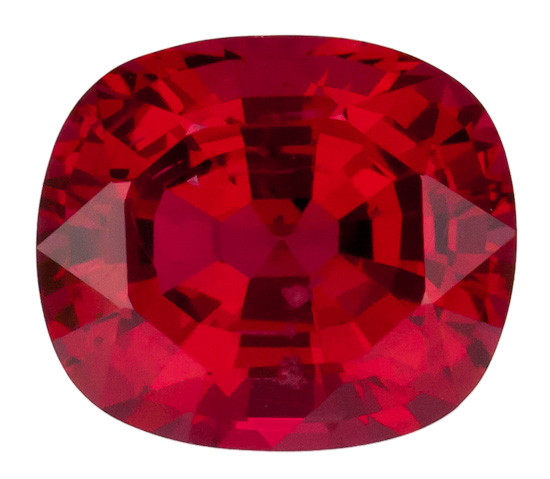 As wholesalers who have carried Spinels over the last 25 years, we have witnessed the growing acceptance and popularity of Spinels, particularly over these past few years. With the amazing range of beautiful colors that Spinels come in, it truly is a great gem to offer your customer, who is seeking the  "Unique". After Sapphires, it is one of the hardest and most wearable gems, ranking an 8 on the hardness scale. It is never treated, and totally natural.
Finding vibrant saturated shades of color in Spinels is difficult, as they naturally tend to have a more steely, icy, or grayish look to them. Not unlike Sapphires, the red colors (like Ruby) are the most favored and prized ones. Originally these only came from Burma, but recent finds in Tanzania have produced some gorgeous open reds and neon hot pinks. This find really peaked interest in Spinels again with some never before recorded prices per carat for larger gems. Vietnam,  also produces some lovely shades of red, peach, pink, purple, and color change varieties. Sri Lanka (Ceylon) has also been a long time producer of Spinels in a great range of colors. Purer blue colors are extremely rare, referred to as Cobalt Blue and prized equally as the gem reds. Spinels are size sensitive and pieces over 3 to 4 carats in finer colors are hard to find and priced accordingly.
Currently, we are excited to carry a great selection of beautiful Spinels in a great range of prices. Always less expensive than a Fancy Color Sapphire in the same shade of color; Spinels offer a great value and are greatly suited to be worn in rings because of their durability.
Check out our website for a look at our selection of fine Spinels.
Tags: burma spinel, cobalt blue spinel, fancy color, gem 2000 spinel, geylon spinel, red spinel, spinel, tanzania spinel, vietnam spinel
Posted in Articles, Gemstones, Learning Center | Comments Off on Spinels: A Great Choice of Color
---