Posts Tagged 'birthstone'
Wednesday, July 27th, 2016
Spinel Ascending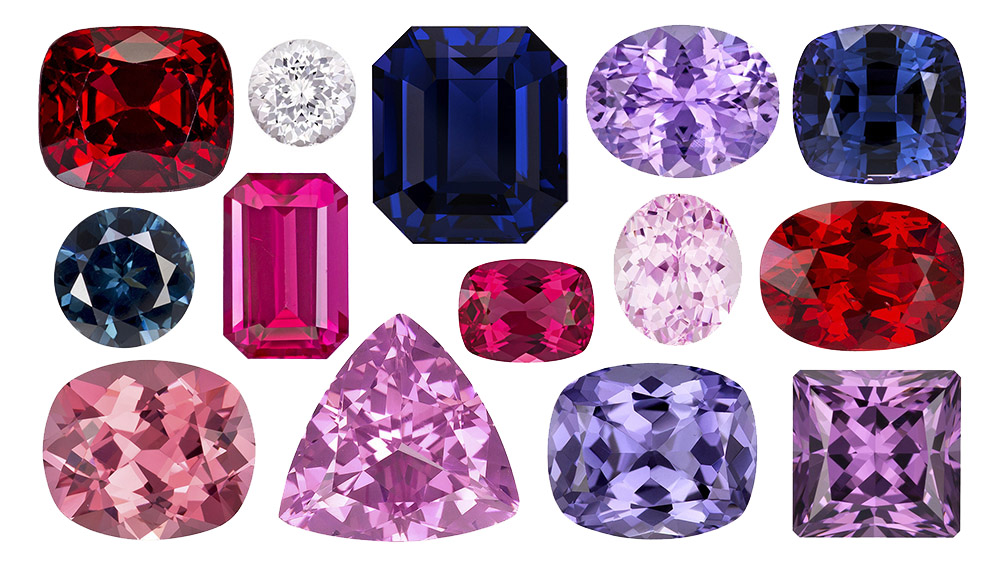 A trend strengthening over the last two years: young couples getting engaged truly wish to have something unique and different from everyone else. This desire translates to wanting a color stone over a diamond as their engagement ring. When choosing a colored gem for bridal wear, durability becomes very important and we recommend that it be no lower than 8 on the Moh's scale, as it will be worn everyday and softer stones easily abrade over time. Following Corundum, Spinel offers the best range of colors to choose from. Also, just last month, Spinel was announced as an alternative August birthstone!


Stop by our website for our beautiful offering fine gem Spinels!
Tags: august, birthstone, blue, color gemstones, engagement, jewelery, peach, pink, purple, red, ring, spinel
Posted in Gemstones, Learning Center, What's New | Comments Off on Spinel Ascending
---
Wednesday, August 14th, 2013
Have you ever watched a meteorite shower? Caught a glimpse of a shooting star? Did you know that August's birthstone, Peridot, is sometimes found as small crystals in meteorites? These are very rare and hard to find in gem material, but fortunately beautiful large and stunning Peridot of the terrestrial variety can be found in abundance at GEM 2000!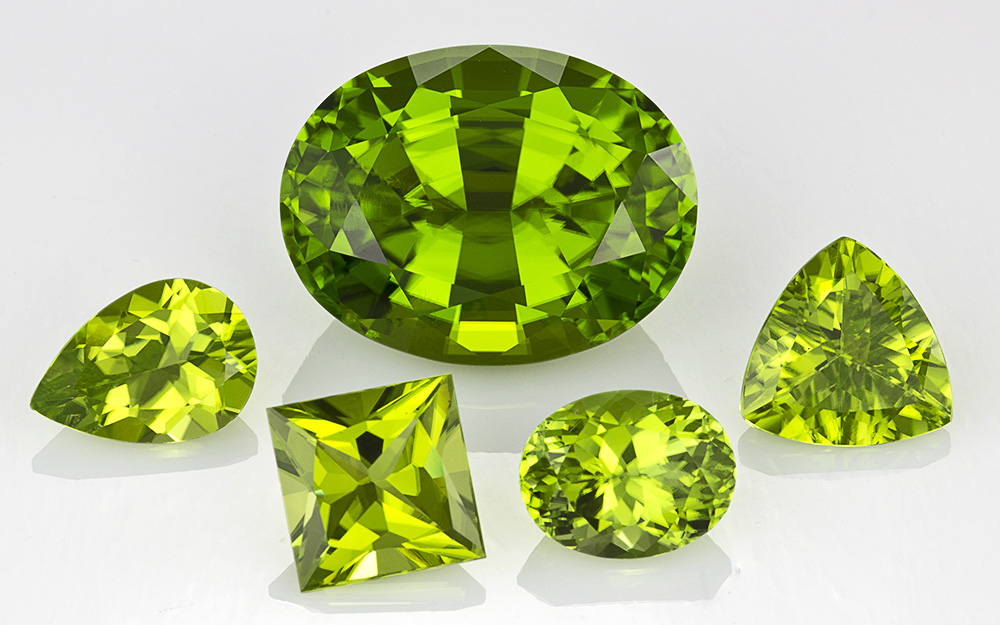 Tags: august, birthstone, meteorite, peridot
Posted in Gemstones, Learning Center, What's New | Comments Off on
---