Archive for the 'Shows' Category
Thursday, March 27th, 2014

Anyone remotely interested in colored gemstones in the jewelry industry, is fully aware of the important role the Tucson Show plays in setting expectations and standards for the whole world gem market. This could be regarding availability of rough in different gem materials, popularity of gemstones and colors, and an update on current market prices on all categories of gems.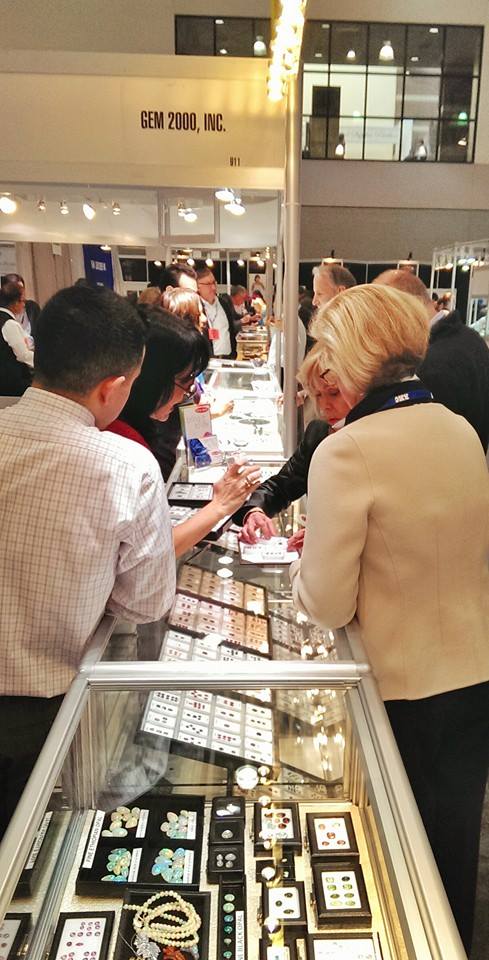 Being on constant watch for all of these factors, we continually fine-tune our buying to allow us to service our customers competitively and offer the best value. We are pleased when we are assured of this fact by positive feedback from customers buying at our booth, with so many shopping options available in Tucson!
This year we had great interest shown in our whole range of fancy colored sapphires and blue sapphires. Our Spinel trays were pulled out of the showcases ongoingly as well as our Tsavorites and Spessartites. We got many remarks on the great selection of Aquamarines and Tourmalines we carry, which include many great matched pairs, not a common occurrence.
In general, we sold many more of our finer stones than our medium quality in most varieties of gems and ranges of color. The overall mood of the gem hall was positive and upbeat and buyers seemed more focused and busy taking care of their "To-Do" lists. All of these factors, signs of a stronger year ahead for all of us.

Tags: tradeshow, tucson 2014, tucson gem show
Posted in Articles, Shows | Comments Off on Tucson 2014 Review
---
Tuesday, March 18th, 2014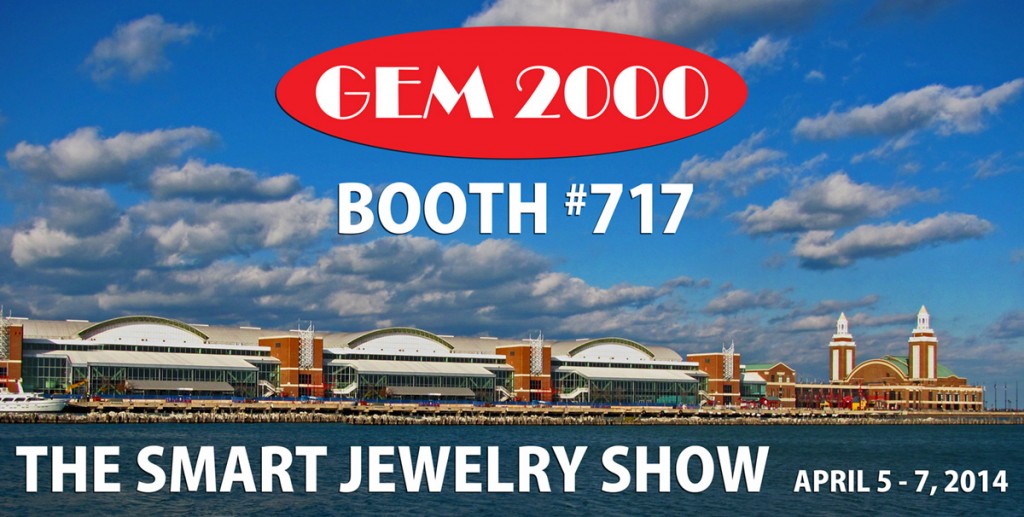 With much anticipation for the arrival of spring this year, much of the retail industry is reminding us daily of lighter brighter more colorful days ahead. Perfectly timed, after a very hard and long winter for many of us, the Smart Jewelry Show is a wonderful venue where you can stock up on all that signals the renewal of life and the celebration of color.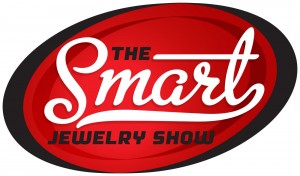 At the Navy Pier in Chicago, this important regional show has consistently grown and improved since it began 5 years ago, making it a perfect destination for many jewelers who cannot wait as long as JCK or enjoy a more manageable, calmer show experience.There is a huge range of vendors covering every single aspect of the industry along with tons of seminars, classes and informational meetings.
At present, we have a wonderful range of beautiful colored gems in many varieties and price points. Please come by our booth and take a look for yourself and enjoy the quality and value we offer.
Feel free to preview our inventory online to get familiar with our offerings. We look forward to seeing you there. Visiting Chicago is so much fun, you cannot go wrong!
AGTA Section – Booth #717
Tags: #smartjewelryshow, chicago, color gems, Gemstones
Posted in Learning Center, Shows | Comments Off on The Smart Jewelry Show 2014
---
Tuesday, May 14th, 2013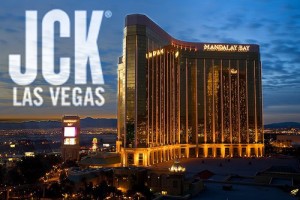 All across the jewelry industry, all around the world, increased activity is taking place in preparation for this upcoming landmark annual show.
The excitement level in our office has been building as we get closer to this much anticipated date. Sorting new parcels of recently acquired gems, preparing them for displays, and going over all the last minute details that never gets old or routine, even after all the years of exhibiting.
We are sure that you as buyers are also going through your own mental "to do list", ensuring efficiency and success on your trip. Each year we see buyers getting more organized and systematic in tackling these shows. With so many vendors at your fingertips and the long list of tasks you have to accomplish in a short few days, being prepared ahead of time makes the world of difference. Detailed to do lists, including sizes, dimensions, pictures and actual mountings to fit stones in, are among the most helpful aid. Bring extra business cards to give to new suppliers you meet, a pocket size floor plan of the show for reference or download the app available for your smart phone. Comfortable shoes are a must and staying hydrated keeps you alert and functioning.

We have a wonderful selection of fine gems in a large variety of shapes and sizes. Please come by and visit us at AGTA Booth 622. You can also visit our website at any time when searching for specific gems, or just to browse.
Tags: agta, gem show, gemfair, jck 2013, jck las vegas
Posted in Articles, Gemstones, Shows | Comments Off on JCK 2013
---
Wednesday, March 27th, 2013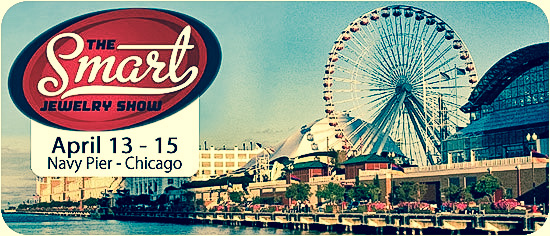 This vibrant larger Regional Show has definitely carved its own niche in the "must attend" list of industry events. Each year the coming of spring signals that Chicago is not far away and the excitement starts to build. With a great range of services, classes and exhibitors, the Smart Show covers a lot of ground, offering content and variety to just about anyone working in the jewelry industry. It also goes without mentioning that Chicago itself is an exciting and vibrant city with tons to offer its many visitors.

We are happy to be exhibiting at this show, as part of the larger AGTA section. We have a great selection of beautiful color gemstones to offer, at all price points and budgets. Please stop by our booth to view our latest selection or if not coming browse our inventory online. Looking forward to seeing you there.
Tags: agta, chicago, smart show 2103, trade show
Posted in Shows | Comments Off on Smart Show Chicago 2013
---
Friday, August 3rd, 2012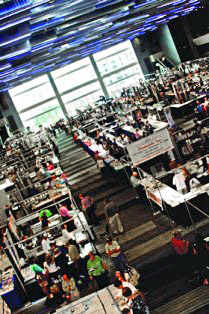 Easy, manageable and super low stress, the Mid America Jewelry Show is a must attend for all. Held at the beautiful Battelle Hall at the Columbus Convention Center, located in the vibrant and trendy Short North of Columbus, there is much to do and see after show hours.
The great variety of exhibitors present, allows you to take care of most of your jewelry supply and service needs by attending this show. It is a great regional show that does not leave you overwhelmed and exhausted, like some other major shows do. There also is an offering of classes and lectures by industry experts for you to benefit from.
We are excited to offer you an amazing range of quality colored gemstones sure to please any budget and preference.
Come by and visit us at Booth 208.

We are also offering a volume based discount on at show purchases.
3% $1-2K; 5% $2-5K; 7% $5-10k; 10%$10K+
Feel free to call us for any of your gem requests or visit our website at www.gem2000.com for a preview of what we carry.
1-800-545-9555
Tags: batelle grand ballroom, colored gemstones, columbus, gem 2000, MAJS, mid-america jewelry show, short north
Posted in Shows | Comments Off on August in Columbus
---
Thursday, May 17th, 2012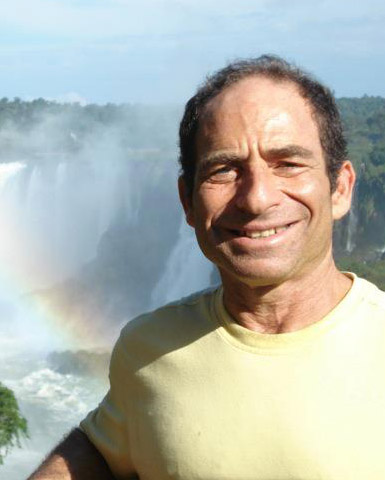 Imaginative, practical and super unique, Glenn Lehrer's works have won numerous industry awards as well as the admiration of the many buyers who have seen his pieces in our displays. We are proud to be representing his work at all major trade shows.
His Torus cuts in a variety of gemstones as well as his imaginative carvings are a source of inspiration to all who desire individuality and creativity.

Gem 2000 – Booth # 622 – JCK/AGTA
Mandalay Bay      May 31 – Jun 4, 2012
Tags: artist, carving, gem cutter, glenn lehrer, lapidary, torus ring
Posted in Gemstones, Shows | Comments Off on Glenn Lehrer
---
Monday, May 14th, 2012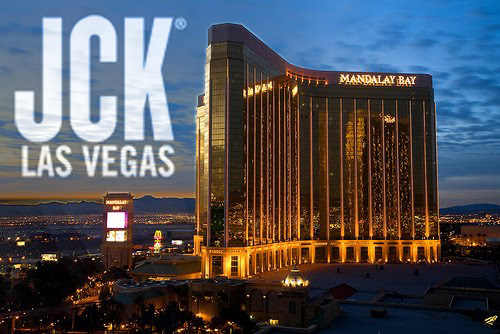 Every year along with signs of the nearing of summer and all graduation related events around us, a major industry "must attend" event that tops everyone's list is the JCK Show in Las Vegas. The largest in the world, this annual jewelry event offers the best there is to the thousands of buyers who flock to its doors from all over the world.
The second year of JCK's major move to Mandalay Bay, the 2012 Show should prove to be more of a familiar landscape to the many time strapped buyers navigating its halls.
The AGTA Pavilion is very accessible, with well marked and easy to find booth numbers and aisles. It is open a whole day before the main show, allowing you undistracted and focused buying time before you begin to run around crossing off all other times on your "to do" list.

At Gem2000, we have a prepared a great selection of quality gemstones for your viewing, offering you a great range of choices in different gemstone materials, colors, sizes and price points. So come by and pick up your favorites just in time for the summer and add color and life to your store offerings. Color is in, stronger than ever, and quality mounted pieces will help you stand out from the crowd.
Feel free to preview our gemstones at www.gem2000.com. We will be exhibiting at the AGTA Pavilion Booth #622.
Tags: agta gemfair, gem 2000, jck las vegas, jck2012
Posted in Shows | Comments Off on See you at JCK 2012
---
Thursday, April 5th, 2012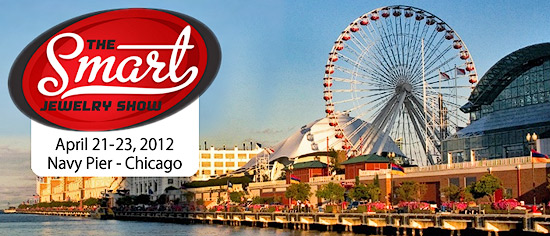 This year the Smart Show in Chicago has moved it's date to later ones in April, that is April 21 – April 23. All this means is better weather in Chicago for all of us! allowing us to better enjoy this vibrant, beautiful city and all the great things it has to offer its many visitors.
Over the past few years, the Smart Show has been able to establish itself as an important regional show, drawing buyers from all over the country, well outside just driving distances. It draws an impressive list of vendors nothing short of other major industry shows. The AGTA also has a dedicated pavilion offering an assortment of colored stones and pearls, allowing for confident buying from reputable sources, easy to reach throughout the year.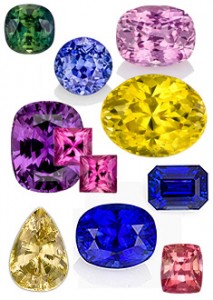 We have been very busy getting an amazing selection of color gemstonesready for this show. The huge range of materials and price points allows for great value buying at any budget. Our show volume discount program is a great way of saving big, allowing you to cross all your "must have" items off your gemstone list, at one stop.
Having just had a great show in Tucson 2012, we are expecting a very good turnout of buyers, ready to replenish their dwindling store stock, in response to the pent up demand of the returning customers this year.
So, come by and visit us at the show!
Tags: 2012 smart show, agta, booth 717, color gemstones, jewelry, navy pier, smart show chicago
Posted in Articles, Shows | Comments Off on The Smart Show Chicago 2012
---
Thursday, March 29th, 2012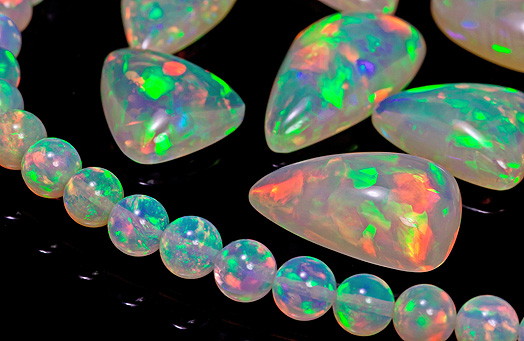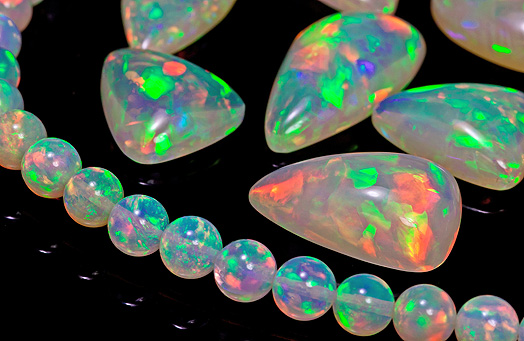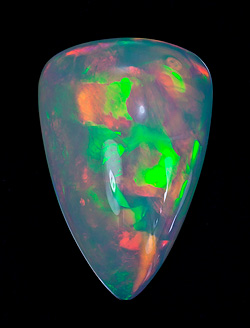 Ethiopian Opals discovered in Wollo Province   in 2008, have gained popularity due to the rich rainbow of colors and transparency they exhibit.  Proven to be stable, resistant to crazing and remarkably durable, they exhibit an unusual property known as hydrophane, that is, these opals came out of the ground very porous, possessing the ability to absorb water very easily. The play of color in these opals is more of a broad-flash pattern, specific to this source. For a more in-depth article on these materials, refer to the Gems & Gemology issue, Summer 2010.
We have recently acquired a great selection of these materials in a 4 to 16 carat size range. Most stones come in a free-form shape with some ovals and pear shapes also present. We also have a few great strands of beads.
Give us a call to view some. 800-545-9555
Visit us at our next show, the Smart Show in Chicago, April 21-23. Booth 717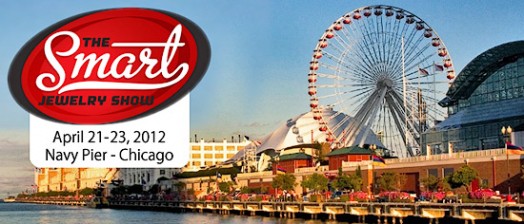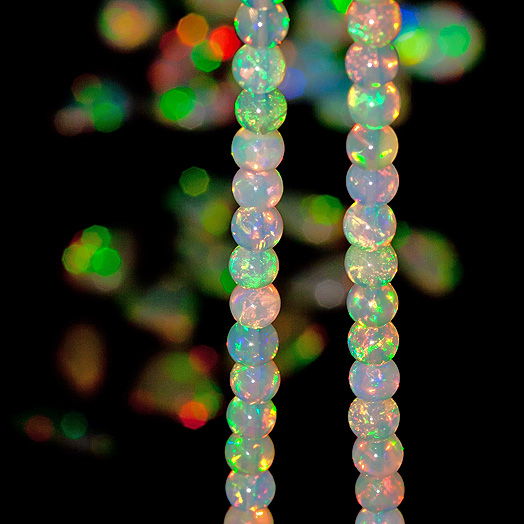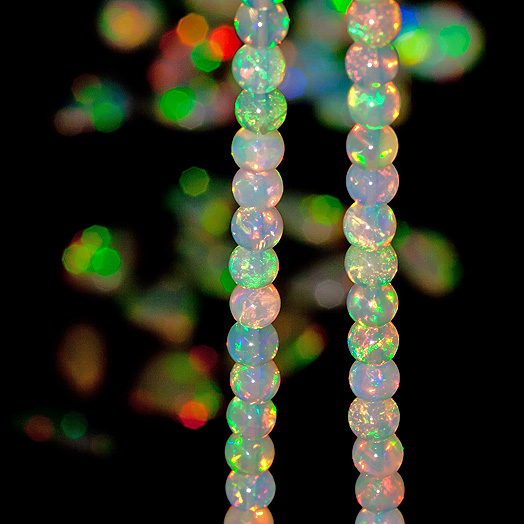 Tags: ethiopian opal, gem 2000, hydrophane, opal, smart show chicago, wollo
Posted in Articles, Gemstones, Learning Center, Shows, What's New | Comments Off on Ethiopian Opals
---
Wednesday, February 29th, 2012

Year after year, how the Tucson Show performs, sets the general tone for our industry as to the rest of the year's business outlook. We are happy to share that it is a very positive one for 2012. The number of buyers was not necessarily higher this year, but whoever had shown up was serious about taking care of their buying needs.  Buyers were more set on their specific wants and requirements, but more open to making the purchase when seeing the right merchandise. There was still a lot of shopping around going on, but then that is the fun of being in Tucson. Quality goods are scarcer than before, with the highest noticeable price increases, so savvy buyers knew to grab a good deal on higher quality stones when they saw it!
Not surprisingly, our biggest sellers were our blue and fancy color sapphires, followed closely by a spattering of a range of finer pieces in Spinel, Tourmaline, Zircon, Aquamarine, and Tsavorite.
More jewelers have come to realize that to stand out from the crowd, especially big box stores, and still keep good margins, focusing on custom pieces in finer colored gems is the best way to expand and grow.

We are here to help you do that, all year around with our great service and memo option, so convenient and easy with our great website and gem search feature. This allows you to show pictures of gems with your own markup for prices. It is like having our whole inventory of fine gems on your countertop.
Consumers are back pursuing their differed jewelry wants, and you should be ready to offer them options, quality, and value.
Tags: agta, color gems, gem 2000, good show, sapphire, tucson gem show
Posted in Articles, Gemstones, Shows | Comments Off on Promising Beginnings
---