March 27th, 2014

Anyone remotely interested in colored gemstones in the jewelry industry, is fully aware of the important role the Tucson Show plays in setting expectations and standards for the whole world gem market. This could be regarding availability of rough in different gem materials, popularity of gemstones and colors, and an update on current market prices on all categories of gems.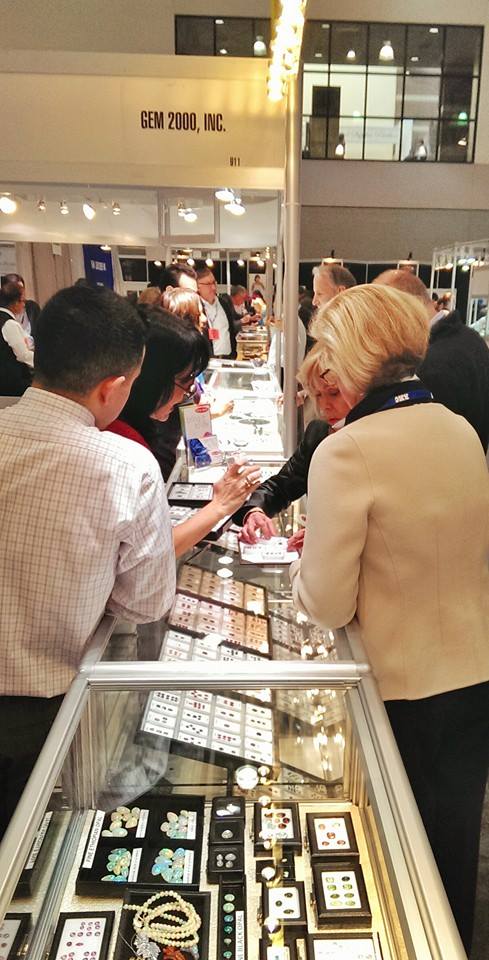 Being on constant watch for all of these factors, we continually fine-tune our buying to allow us to service our customers competitively and offer the best value. We are pleased when we are assured of this fact by positive feedback from customers buying at our booth, with so many shopping options available in Tucson!
This year we had great interest shown in our whole range of fancy colored sapphires and blue sapphires. Our Spinel trays were pulled out of the showcases ongoingly as well as our Tsavorites and Spessartites. We got many remarks on the great selection of Aquamarines and Tourmalines we carry, which include many great matched pairs, not a common occurrence.
In general, we sold many more of our finer stones than our medium quality in most varieties of gems and ranges of color. The overall mood of the gem hall was positive and upbeat and buyers seemed more focused and busy taking care of their "To-Do" lists. All of these factors, signs of a stronger year ahead for all of us.

Tags: tradeshow, tucson 2014, tucson gem show
Posted in Articles, Shows | Comments Off on Tucson 2014 Review
Comments
---