May 14th, 2013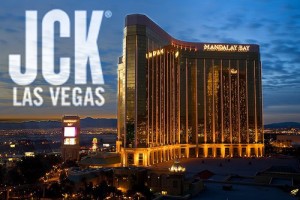 All across the jewelry industry, all around the world, increased activity is taking place in preparation for this upcoming landmark annual show.
The excitement level in our office has been building as we get closer to this much anticipated date. Sorting new parcels of recently acquired gems, preparing them for displays, and going over all the last minute details that never gets old or routine, even after all the years of exhibiting.
We are sure that you as buyers are also going through your own mental "to do list", ensuring efficiency and success on your trip. Each year we see buyers getting more organized and systematic in tackling these shows. With so many vendors at your fingertips and the long list of tasks you have to accomplish in a short few days, being prepared ahead of time makes the world of difference. Detailed to do lists, including sizes, dimensions, pictures and actual mountings to fit stones in, are among the most helpful aid. Bring extra business cards to give to new suppliers you meet, a pocket size floor plan of the show for reference or download the app available for your smart phone. Comfortable shoes are a must and staying hydrated keeps you alert and functioning.

We have a wonderful selection of fine gems in a large variety of shapes and sizes. Please come by and visit us at AGTA Booth 622. You can also visit our website at any time when searching for specific gems, or just to browse.
Tags: agta, gem show, gemfair, jck 2013, jck las vegas
Posted in Articles, Gemstones, Shows | Comments Off on JCK 2013
Comments
---