Archive for January, 2013
Thursday, January 17th, 2013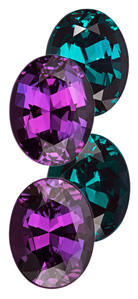 Unlike pairs of shoes or gloves or even diamond studs, perfectly matched pairs in colored gemstones are a difficult item to come by.  The easiest pairs to find are in commercial calibrated materials in more available gemstones like Amethyst, Citrine and Blue Topaz.  As you start to look at better quality finer colored gemstones, finding perfect matches becomes more of a challenge.
Often for a match to be possible, both stones have to be cut from the same parcel of rough and cut to match each other perfectly.  The main factors to keep in mind when looking at a matched pair are: body color, dimension and cut.  So, often even in a parcel of 10 or 15 stones of the same size, you might not be able to make up even a single pair.  Keep this fact in mind when buying gemstones, and know that it always pays to buy your add on piece at the same time, allowing you to offer a perfect set to your customer.  Most often it is impossible to find the right match of color later, particularly in more unusual, desirable and finer shades of colors.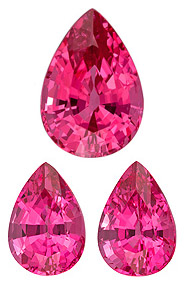 Be sure to mention that you are requesting a matched pair when talking to your supplier, as availability on them is so much less than singles stones.  Also, trying to match an existing stone can be very tricky and much harder than you can imagine, especially in the non commercial materials.
You truly only appreciate the rarity of fine matched pairs, when you have been in a situation of trying to match them.  We continue to carry an unusually large selection of matched pairs in our inventory and use very high standards in our matching requirements.  Please come by our booth or visit our website at www.gem2000.com.

Tags: color gems, color pairs rare, gem 2000, Gemstones, matched pairs, rare, rarity
Posted in Gemstones, Learning Center | Comments Off on Rarity of PAIRS
---
Thursday, January 17th, 2013
On the whole, it seems all the planning and hard work has paid off, and for most jewelry retailers, sales have proved to be up from last year, giving us all encouragement and confidence to start 2013 on a high note.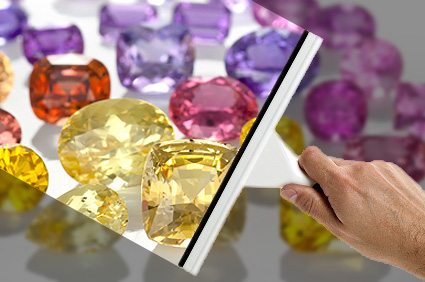 Nothing brings excitement to the work place more than freshening things up. It can be as easy as changing displays, a fresh coat of paint, new lights, new merchandise mix, a new offering of a burst of color gemstones or highlighting what you already have in a more creative way.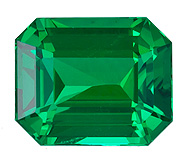 COLOR is even bigger this year and the fashion world is strongly embracing vibrant hues and bold mixes and matches, so why not also add it to your offerings. With larger profit margins in colored gemstones and custom designs, 2013 would be a good time to commit to focusing on this largely untapped source of growth and revenue in your store.
Bring excitement and new energy through your doors by zooming your focus on beautiful colored gems. We carry a wide range of price points and gems in all colors of the rainbow.
Tags: 2013, change, color, gems, new, refresh
Posted in Articles, What's New | Comments Off on Commit to Refresh
---
Wednesday, January 16th, 2013
Taking its rightful place in the world of gems, Spinel has definitely arrived. The discovery of the Tanzanian reds and pinks helped this beautiful gem finally get the credit it deserves. We find that using a country of origin name along with Spinel, i.e.: Burmese Spinel, helps remind everyone that these are natural gems actually mined at these sources.

The great thing about Spinel is the wonderful range of colors it comes in, its great clarity and it's durability. Spinel has a hardness of 8 on the Mohs scale right behind Sapphires with a hardness of 9. As a rule, colors in Spinel tend to have steeliness to them, so finding saturated, vivid colors are a rare treat. At present, Vietnam, Burma and Sri Lanka produce pink, lavender, peach, steely blues, pink red and red colors. Tanzania produces open reds, pink reds and neony pink, (Mahenge mines) along with some new finds of purple colors.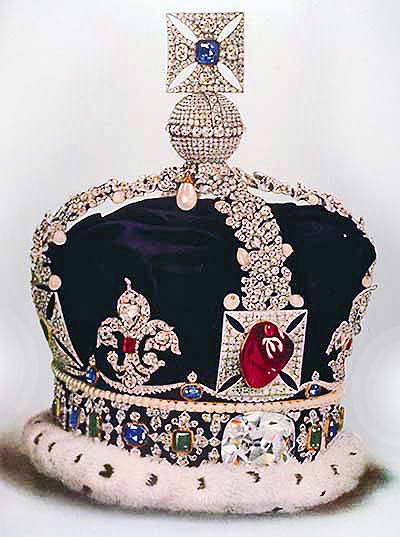 Many shades of Spinel truly resemble that of Corundum, hence the red Spinel in the British Royal Crown Jewels thought to be rubies for many years. A bargain compared to Sapphires of the same shade of color in pink, lavender, peach and purple, Spinels look equally vibrant and beautiful. Larger sizes in this gem are hard to come by and often priced as high as their Sapphire counterparts. Obviously, fine red colors are the most expensive, with the larger sizes experiencing the largest price increase and rarity.
As more people express interest in unique and untreated gems, make sure to familiarize yourself with this wonderful gem. Please come by and check out our great selection at our booth or on our website at www.gem2000.com.
Tags: black prince ruby, burma, gem 200, mohs, natural, spinel, tanzania
Posted in Articles, Gemstones, Learning Center | Comments Off on The World of Spinels
---