Archive for July, 2011
Wednesday, July 27th, 2011
Exhibiting a great color change, this well cut, clean and bright fine Brazilian natural Alexandrite has excellent face up dimensions for its weight. Visually it looks more like a 2+ carat gem.

Alexandrites are very rare gems and the finer material highly sought after. Suitable for both women's and men's jewelry, with an established prestige and following, this beautiful oval Alexandrite is also a great buy.
Tags: alexandrite, brazil, color change, color gemstones, fine alexandrite, gem 2000
Posted in Gemstones, What's New | Comments Off on Fine Oval Alexandrite
---
Wednesday, July 27th, 2011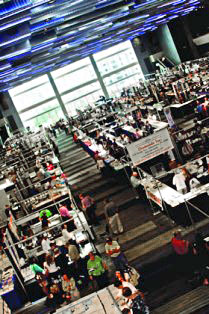 For many of you this will prove a very convenient, inexpensive and fun show to attend. Downtown Columbus, Ohio, the show is conveniently located close to many fun and happening destination spots. The Short North, where the convention center is located, is full of great restaurants, night life, galleries and boutique shopping. The venue itself, The Battelle Grand Ballroom, is a beautiful, modern hall, a feast for your visual senses. There is a great mix of exhibitors to satisfy all your show buying needs with Saturday and Sunday hours, allowing store owners and buyers to attend and be back in time for the work week.
Mid America Jewelry Show
Greater Columbus Convention Center
Battelle Grand Ballroom
August 20-21, 2011
Booth # 208
We have a great selection of gems in a variety of sellable and popular shapes and shades of color, covering all price points to offer to your ever increasing fashion savvy customers.
Make sure to come by our booth and see what we can offer you then and throughout the year. As the calls walk into your store, be sure to turn them into sales, knowing who to call for quality and value.
Also feel free to use our Online Gem Search resource on our webpage, where you can quickly and easily find out and request, information on stones in our inventory. Check it out today!

Tags: 2011, columbus, gem 2000, gem show, Gemstones, MAJS, mid-america jewelry show
Posted in Shows | Comments Off on Mid America Show Coming Up
---
Tuesday, July 19th, 2011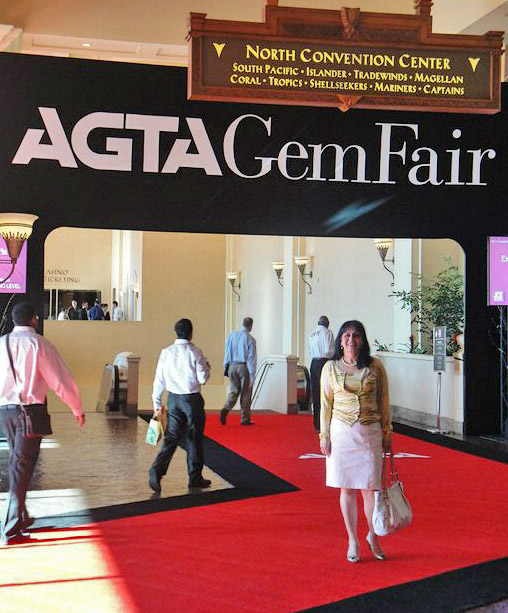 By now you might have read the updates on the June JCK Las Vegas show in a variety of publications and come to know that it proved to be a strong show with a good turnout of buyers, ready to do business. The change of venue for the show was something everyone had to deal with, and I found many buyers a little frustrated trying to figure out where everything was. Almost like walking into a new grocery store and trying to figure out the new layout, finding the most efficient route to all the items on your shopping list. Mandalay Bay was trying to help with this process and all show people in charge were making notes on what needed to be improved and changed for next year. I have a feeling that by next show, buyers will feel more familiar with the floor plans, and despite this new location being a little isolated on The Strip, will not be complaining further.
We actually got many remarks from buyers that the AGTA Pavilions by far were the easiest to walk through and locate exhibitors in at the whole show.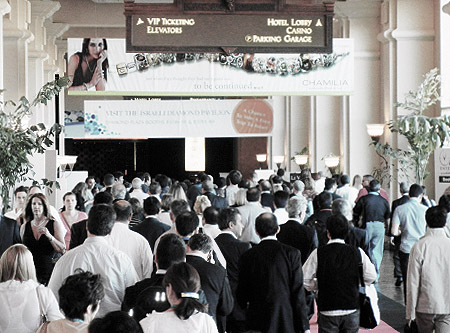 We saw a larger turnout of overseas wholesale buyers, taking advantage of the still lower prices on old stock US dealers still had in their booths.
Because of the large range of gemstones we carry, it's hard to decide what we sold the most of, but the trend was more of our larger finer quality pieces, and hard to find gem quality smaller sizes. Sapphires, Rubies, Alexandrites, Tourmalines, Spinels, Aquamarines, Zircons, and Peridots were all on the invoices we wrote at the show.
Due to the present ongoing increase of price in the world gem markets, every time we sold a fine quality gem, we knew that replacing it will probably cost us more than what we just sold it for. But as long time dealers who have gone through many similar cycles before, and we know that there will always be value in owning the finest gems, when buying.
Tags: 2011, agta, gem 2000, gemfair, Gemstones, jck, las vegas, mandalay bay
Posted in Shows | Comments Off on JCK Review
---