Archive for July, 2010
Wednesday, July 28th, 2010
The show at large had a good vibe about it, with attendance visibly high and buyers focused and on the go, fulfilling their missions of checking off items on their "to do" list. Whether it was finding new suppliers, new lines, or specific items of jewelry or gemstones; whoever was there had come for a business reason, since the option of staying behind by the hotel pool is never that far away and Las Vegas never short on distractions and entertainment.
Always sensitive and aware of trends evolving, based on customer's interest and inquiry, this show, we had an unusual amount of requests for gems of moderate price with more unusual, one of a kind outline or faceting. Wanting to stand out from every other jewelry store around, the idea of offering the very unique in a custom shape and cut in a little larger size seems to be a very smart solution. We have a great selection of gems that fit that description in our inventory, along with finer pieces in more traditional shape with excellent cuts.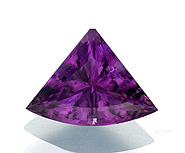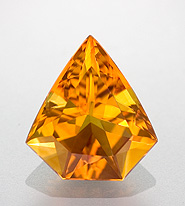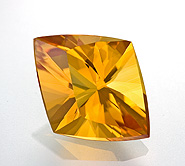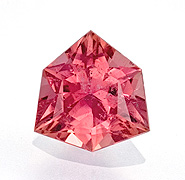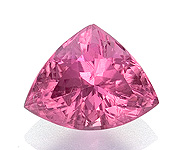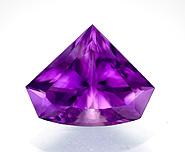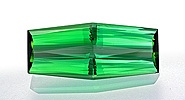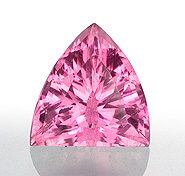 For exhibitors like us, this show had a feeling of saying goodbye to all the memories of attending JCK since its inception. This was the last year of having it at the Sands Expo behind the Venetian Hotel. The AGTA ballroom at the Venetian was one of the prettiest venues at the show, featuring marble and bouquets of fresh flowers in the adjoining restrooms!! The elegance of the whole setting was a far cry from any other convention center where trade shows such as this typically take place in. The most common topic of conversation around was about how the whole arrangement and setting of JCK will be next year when the entire show will move to Mandalay Bay Hotel.
For so many of us veterans, for the past many years, efficient routines have evolved, constantly perfected , on where to stay, best arrival time, unpacking luggage, moving show supplies, setting up of booth per best configuration versus traffic patterns, routes to avoid, shortcuts, tried and true close by eating places, shopping, sights and sounds. All of this essential information will not prove useful anymore as everything will change and one has to start from scratch again.
Excited or overwhelmed, nonetheless, all attendees, whether as buyers or exhibitors, we are all in the same boat as we figure things out all over again for JCK 2011. Hopefully in this case, "change" will prove to be good.
Posted in Learning Center | Comments Off on JCK 2010 – The Show on the "Move"
---
Tuesday, July 6th, 2010
Extremely clean and bright, this well cut med light unheated  yellow sapphire of Ceylon origin has amazing life and fire. It's color truly resembles that of a fancy color yellow diamond. Combined with the high clarity and life present in this stone, the result is stunning. Perfect for a pendant or a ring this beautiful gem will please the highest connoisseur and is a great value.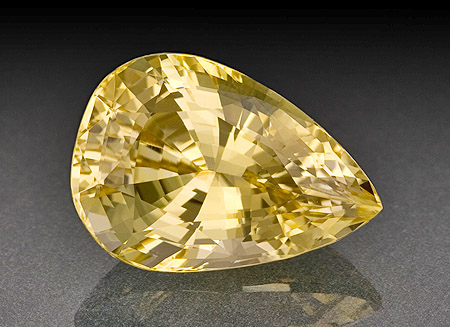 Unheated Ceylon Yellow Sapphire
6.09 ct – 13.31 x 9.30 x 6.68 mm  – Pear shape – AGTA cert
Inventory Item # 2814
In general, unheated sapphires with such high clarity are extremely rare. This color which is found only in unheated yellows, most closely resemble that of fancy color diamonds at a fraction of the price; a truly desirable gem.
Tags: featured stone, gemstone, natural, sapphire, unheated, yellow sapphire
Posted in Learning Center | Comments Off on Featured Gemstone – July
---
Friday, July 2nd, 2010
Effective and highly communicative, using names of existing objects in nature or standard shared experiences is a very common way of describing specific shades of color in gemstones.
Besides the obvious, light, medium or dark adjectives, using specific references such as "grass green" or "forest green" brings to mind a more descriptive picture, helping us realize more what secondary colors might be present in the referred to green. Now we have to also be aware of what species of gems offer those shades of green or if that shade falls outside the range of colors that gem exists in. For example, both those shades can be found in Tourmalines or tsavorites, but not in Peridots, since it has more yellow in it. Greens in Emerald usually have too much blue for a "grass green" color but darker shades of Emerald could be described as "forest green".
"Pigeon blood red" is a term reserved to describe the finest Burmese rubies, meaning that it is a rich red with a tiny tinge of pink. I have also heard the term "pomegranate seed" red used among a few dealers at a more wholesale level to describe the life and brilliance present in a fine gem ruby. The catch here seems to be that both parties should be very familiar with the standard reference used; In this case, what a ripe pomegranate seed looks like!! As you can see, this by far is not a purely scientific method and could have a lot of overlap or hits and misses, based on subjective personal experience of color.
When requesting blue sapphires of Ceylon origin the term "cornflower blue" is probably one of the most used terms in the industry, but even that reference covers quite a wide range from medium light to medium to rich shades which can amount to the difference of hundreds of dollars per carat. But, at least we know that in this case the secondary color they are requesting be present in the blue sapphire is violet.
An underlying principle of marketing and advertizing, using descriptive terms such as, names of fruits, flowers and items that are linked to romance and luxury like, chocolates, champagne, cognac, canary, sea foam, lagoon… also have the added benefit of evoking a desire and longing for ownership and partaking in that experience when used effectively. For example, naming a natural fancy color brown Zircon, cognac or chocolate or if it has lighter tones, "champagne" adds to the appeal of ownership.
Being in this business, we all know how the "right" name alone can do wonders for a gem or vice versa. Some jewelers even to this day have shared with me how they still struggle to overcome the association of "synthetic" and "manmade" with gems such as Zircons and Spinels. At times like this using geographic location descriptions helps dispel those untrue assumptions, such as "Burmese" Spinels or "Madagascar" Zircons, reminding the buyer that these gems are actually natural and mined at these actual locations.
This last JCK show, a customer at our booth sounded frustrated when she asked me why there was not a better name for "Color Change Garnet", after I had shown her some beautiful ones from Kenya that duplicated the color change of Alexandrite. My reply was that one can always take the information that is out there as common knowledge, build on it through education and expertise and then steer the customer's interest back to what is originally exciting about a gem, as opposed to only dwelling on what it's name is, the same way she herself was loving the gem in front of her!!
Then of course, many species of gems themselves historically are one of the most common and standard shared experiences of color known to mankind. Other industries commonly use the name of gems to evoke luxury and romance. Lapis blue, turquoise blue, jade green, emerald green, ruby reds… are often used to describe colors of objects.
Besides the existing very scientific terminology taught by GIA to describe color and the Gemset used in the industry, communication between jewelers and colored gem dealers could also benefit from the usage of some of these terms, especially when they are following up on a request from their customer finding them that specific shade of color.
Included is a chart we have developed that helps us see the availability of gems in specific shades of colors, giving us options of gem materials and price points in order to get the colors that we want.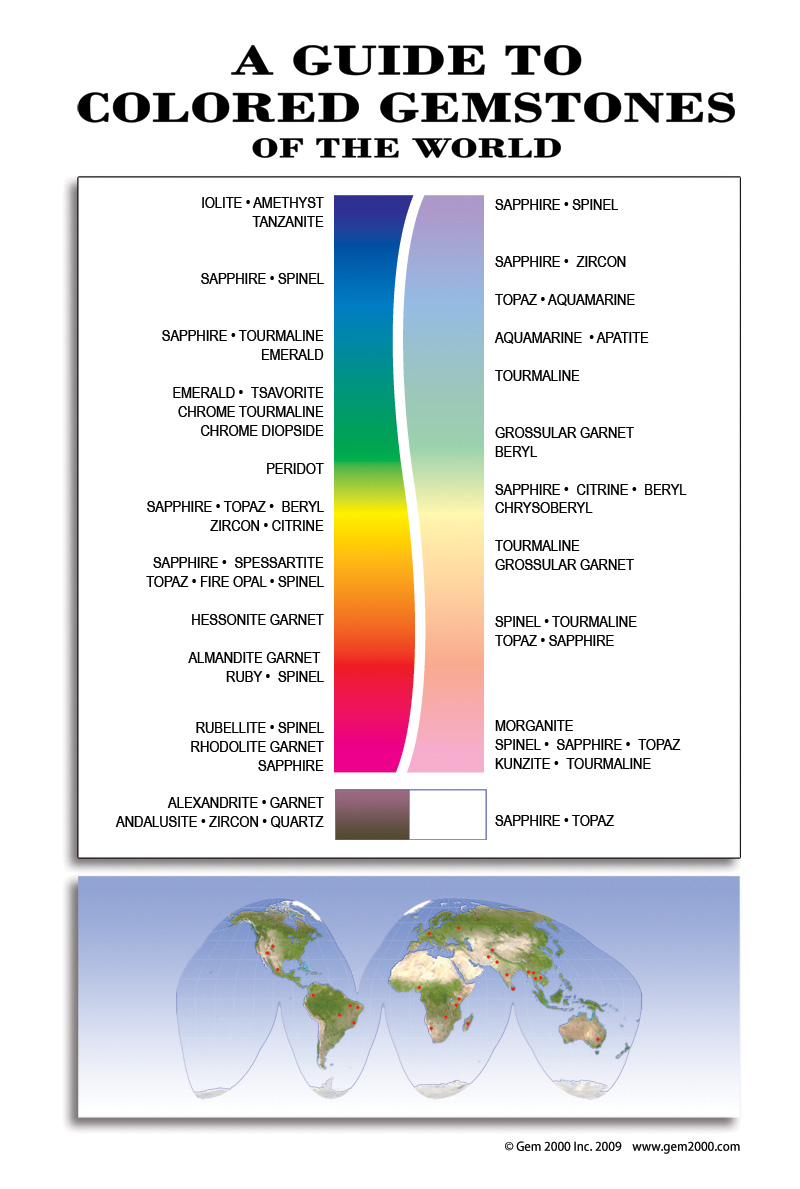 Tags: ceylon, color gems, color gemstone, emerald, gem 2000, gemstone, marketing, ruby, sapphire, selling
Posted in Articles, Gemstones, Learning Center, Often Asked Questions, Shows, What's New | Comments Off on Selling "the color"
---