Archive for January, 2010
Tuesday, January 26th, 2010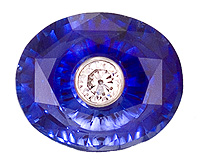 We're proud to announce
that we'll be representing
Lehrer Designs
famous for its Torus Ring cuts in a variety of gemstone materials. The Torus is the most prevalent form in nature: the iris of the eye, a whirlpool, the eye of a hurricane.
Glenn Lehrer, G.G., president of Lehrer Designs, Inc., is internationally recognized as one of the finest gemstone carvers of our time. A graduate gemologist, he has won numerous awards for his jewelry and gemstone designs. His award winning gemstones and jewelry designs have appeared on the cover of ten major jewelry publications, and many articles describing his craftsmanship have been published. In May his work appeared on the cover of two magazines, Basel Magazine and Lapidary Journal, and Glenn was also featured in an article on "American Gem Cutters," in Departures Magazine.

So come by and check out our new addition and its possibilities.
BOOTH #911 – AGTA GemFair Pavillion – Tucson

Tags: agta, booth #911, gem show, glenn lehrer, lehrer designs, torus, tucson
Posted in Learning Center | Comments Off on Gem 2000 features Glenn Lehrer at Tucson
---
Monday, January 25th, 2010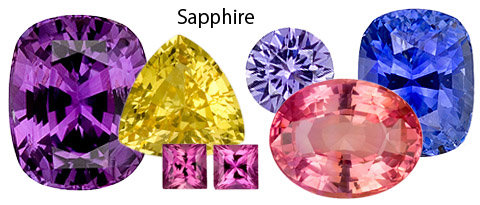 Compared to many other colored stone dealers, our inventory includes a very wide variety of gemstones. This we do to offer the whole range of gems available to our customers. But by far, when we look at our sales numbers every year, most of our sales are derived from our sapphire collection. So, yes sapphires are a tried and true item and most jewelers and consumers know this. Anyone who owns diamonds, next wishes to own sapphires, and the good news is that there is an incredible range of goods you can offer your customers. There is always a color, quality and size that fits any budget your customer may have, and even collectors can pay higher than diamond per carat prices for the scarce and rare sapphires that are super special and unique.
White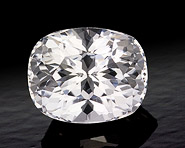 When super clean and well cut, white sapphires can be extremely attractive and be a wonderful alternative for a diamond look. You have to remember that they too are size sensitive and larger stones are in demand and hard to obtain. Almost all stones are heated.
Yellow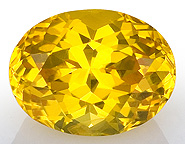 Here we have the range from pastel straw yellow to almost an orange golden color. The highest demand is in the medium light to medium intense yellow, wishing to duplicate the canary yellow colors of diamonds. Clean and well cut stones can really duplicate that look, especially in smaller accent stones. There are more unheated stones available in the yellows, although finding crisp and clean stones is a challenge. We carry both heated and unheated stones only and not really deal in the beryllium diffusion treated material, which is also in the market.
Pink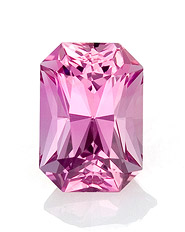 There is an amazing range of secondary colors that accompany pink in sapphires. Orange, purple, lilac, and fuscia are the most common. The most demand is for the more pure and vivid colors of pink, and finding rich colors in desirable shades is very difficult. Sometimes, pastel and softer shades of pure pink are also wanted, to duplicate the pink diamond look, which is difficult since, those colors often don't exist in sapphires. Pink sapphires are commonly heated and unheated ones are rare since they don't tend to be very attractive. Prices on pinks are also a lot more size sensitive than yellows or blues.
Blue
We experience the most amazing price range in blues, based on tone & saturation of color as well as clarity of the material. Very dark royal blues (with overtones of gray and green) are in the less expensive range, usually Thai or Australian materials. Next are Kanchanaburi materials, nice medium to rich blue. They tend to have gray secondary colors or not be super clean. There is less of this material around nowadays. We have pastel up to rich blues with a tinge of secondary violet in the Ceylon materials.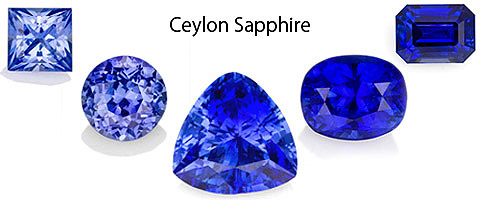 These seem to have more life in general and can have very vivid blues in the finer materials. Madagascar material can come close in color to the richer ceylon colors, but at times can tend to be over colored and maybe too dark, though quite gemmy. Preference for shade of color and of course budget determine which stones will prove more suitable. Offering clean stones that are well cut with minimal zoning truly adds to the life, sparkle and value of the gem, making it more salable.
Kashmir and Burma stones are usually accompanied with an origin cert, suitable for the collectors, are very rare and have very high premiums. Seek them out only upon request.
Padparadschas and Peaches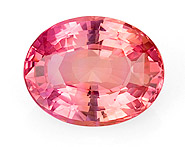 There is always a combination of orange and pink in these colors and mostly from Sri Lanka. The african ones tend to also have some brown, seen as salmon. To call a stone a padparadscha officially, simply means a lab decided that it indeed fell within the specific range of color requirement. This call is somewhat subjective and not consistent among the labs. So, a peach sapphire without a certification for a "Pad" is usually a better deal in general. Also due to the Beryllium treatment in the market, labs have to also determine that the stone is only heated or at times unheated. With these shades of color you can truly offer something unique and delicate, besides the traditional blues.
Other Fancy Colors

Green sapphire are for the most part an olivey army green color, some a blue green color, but never a vivid green shade. Pure intense orange sapphires are very rare, and usually in smaller sizes in only heated stones. Diffusion treated stones are available in this color. Purple sapphire covers a large range of colors from pinkish purple to bluish purple. This makes matching stones in purple very difficult. To better understand the shade, I usually ask, "Amethyst purple, Tanzanite purple, or Lavender"? It is one of the hardest colors to describe, though extremely dramatic and rich in the more vivid shades. There are also many less desirable in-between shades that can sometimes still look pretty attractive at great lower price points for the bargain hunters.
All in all, you can not loose by educating yourself and investing in a nice selection of sapphires to offer your customers, who by the day are getting more and more savvy and well informed, desiring to own more unique and special pieces.
Tags: ceylon, gemstone, kashmir, padparadscha, sapphire
Posted in Gemstones, Learning Center | Comments Off on Sapphires
---