Archive for August, 2009
Friday, August 28th, 2009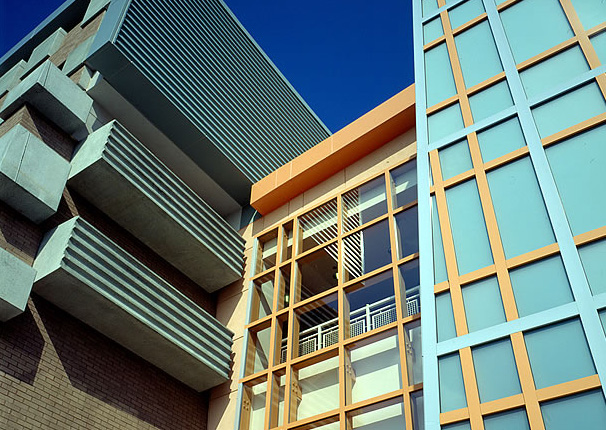 We exhibited at the Columbus Jewelry Show this past weekend. It is held every year end of August at the Columbus Convention Center, which is a great location being in the downtown area and the Short North district with many other things to do and see, along with a large assortment of great restaurants. As an exhibitor, I like the fact that we can just walk across the street and buy lunch at the North Market, a great indoor market of specialty food items by local vendors, and this year I was tempted to shop at the farmers market right by it on Saturday on the way to back to my booth!!
We have been exhibiting at this show for over 20 years and have seen how certain shows grow or contract for a variety of reasons. Some main factors would be the timing and proximity of other shows and of course this year the big "E" word. So, yes because the economy is not back in full swing we did not have very high expectations, particularly based on the buyers of this regional trade show, and the line we carry. Only a handful of true gem lovers or gem buyers attend this show, yet we were able to make contact with some new stores who were pleased to see the quality and range of colored gems we carry, and want to use us as a quality supplier in the future.

On Friday, the day before this two day show, there had been a great variety of classes and seminars offered to the buyers and the American Gem Trade Association had also taken part in them, promoting color. Since Kambiz Sabouri is the vice president of the AGTA, having their representatives in our town made it more special and we got to spend some extra time with them.
Since many of us are in this business for the long haul, we have learned to ride the ups and downs, trying new approaches and preparing for changes that we see happening. For example, our wonderful website with its online inventory search and images has been very warmly received by our customers and our presence on Polygon.net has gotten some good feedback.
Our main focus has always been and will remain, quality gems at all price points, competitive pricing and exceptional service. All along, we have not hesitated to constantly share our up to date knowledge and expertise regarding gems, educating and helping our customers become more informed jewelers. Many appraisers have also commented on how helpful we are to them since we deal in and know about such a large range of gems.
The challenge is not to loose sight of what our passion is and what we do the best, meanwhile being aware and staying on top of the changes in supply, distribution patterns and buying trends. I have a feeling we will be heading back to principles of enduring quality and true value as we evolve and mature as consumers.


Tags: agta, columbus, columbus jewelry show, economy, gem 2000, gems, Gemstones, jewelers, north market, polygon.net, short north, tradeshow
Posted in Learning Center, Shows | Comments Off on The 2009 Columbus Jewelry Show
---
Thursday, August 13th, 2009
Echoing similar sentiments to what we had previously posted here at Gem 2000 News,  Diana Jarrett has written a great article for the Rapaport Diamond Report about the importance color gemstones have for today's struggling jewelers. Written from her experiences at the latest JCK show in Las Vegas, she explains why  many of the attendees and exhibitors were leaving pleasantly surprised.
Tags: color gemstones, diana jarrett, gems, jck, jck las vegas, rapaport, rapaport diamond report
Posted in Articles, Learning Center, What's New | Comments Off on Bright Spot
---
Monday, August 3rd, 2009
Come visit us at the Columbus Jewelry Show. Booth # 509
August 22-23, 2009, the Columbus Convention Center
Cozy and comfortable, this show is very manageable in size and covers a great group of diverse vendors to service all of your different jewelry needs. So take advantage of this very affordable venue to shop for what you need. For more information on the Columbus Jewelry Show click here.
We carry a beautiful assortment of quality color gemstones, hand picked to offer the best value and price, whatever your customers' budget might be. Come and visit us to see what we have and how we can help you generate excitement and sales in colored gems.
Our 25 years of experience and expertise is there to guarantee you the best choices and follow up service; supporting you to become the choice "gem" destination store.
Tags: color gemstones, columbus, columbus jewelry show, gem 2000, gems, tradeshow
Posted in Shows | Comments Off on Visit Gem 2000 at the Columbus Jewelry Show
---