March 27th, 2014
A perfect blend of peach and pink, this super clean bright and well cut stone is of a highly desired saturation and tone of color. The beautiful even color and excellent clarity in this unheated gem is very rare and a true treat.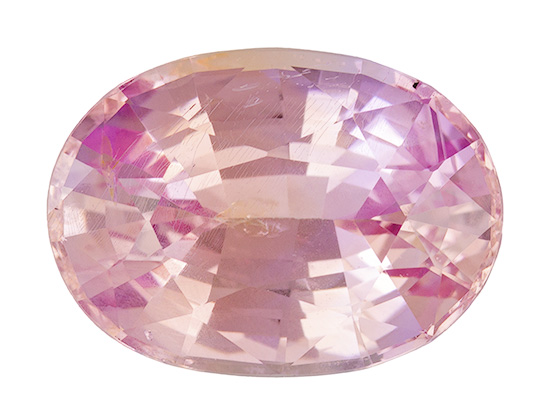 Item#5638  –  3.08 ct – 10.06 x 7.27 mm Oval – Unheated, GIA Certified.
A very sought after stone in a very salable size, a true beauty sure to bring a smile to anyone who wears it.
Tags: color gem, gia, natural, padparadscha, sapphire, unheated
Posted in Gemstones, What's New | Comments Off on Unheated Oval Padparadscha Sapphire
Comments
---